BIG NEWS
The YoYoFactory Champions Collection has officially arrived to YoYoExpert! Check out the Ann Connolly Whip, Alex Garcia Loop 808, ShaqlerStar, Gentry Stein G-Funk, Steve Brown Roll Model, Ando SuperStar, and Hiroyuki Suzuki Equilateral!
All available HERE:
http://shop.yoyoexpert.com/category/40/YoYoFactory-Champions-Collection
This is an amazing collection of products and really has something for EVERYONE! YoYoFactory is proud to support the most talented assortment of players ever assembled and this Champions Collection showcases their Yo-Yo's of choice.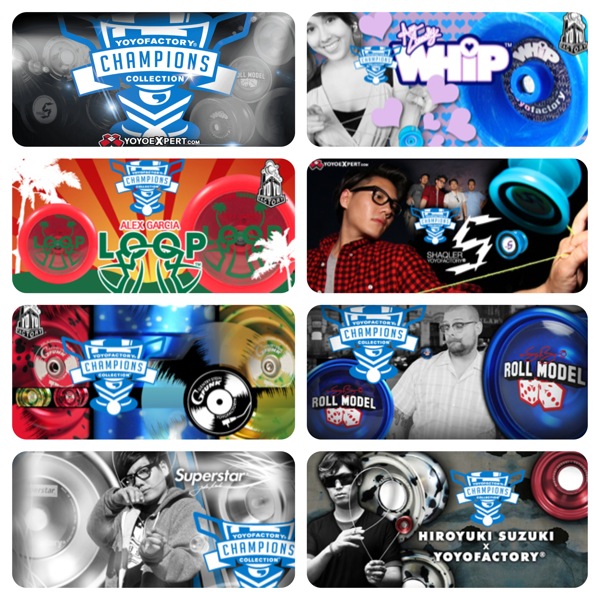 We sold out of various models during the pre-release at Worlds and after – ask anyone who bought one. They all play as good as they look!
CHAMPIONS COLLECTION AVAILABLE HERE!
#yoyodrop