If you know yo-yos then you have probably heard of Turning Point, and if you know yo-yo players then you have definitely heard of Takeshi Matsuura! Takeshi is one of the few yo-yo players out there to become one of the top contenders in two different divisions and Turning Point has teamed up with him to bring you his newest signature yo-yo! The SHAKE!
The Shake is an all around incredible yo-yo, you can just feel it from the first throw. It is amazingly stable, super maneuverable, and crafted to fit Takeshi's style it can handle anything! And did you look at the price? I know what you're thinking – no, we didn't forget the 1 in front of it!
The Shake was designed in Japan, machined in China, and inspected for quality and precision by the impressive Turning Point high standards. This yo-yo gives you the best of both worlds – A high end Turning Point yo-yo and an amazingly affordable price!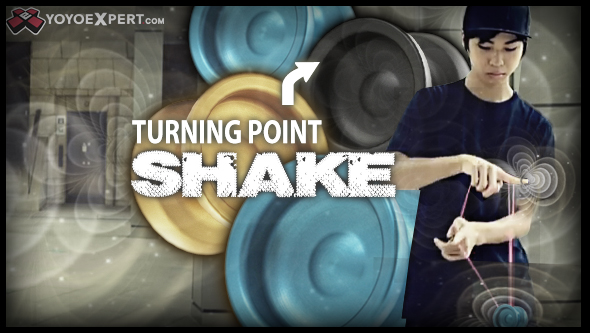 Takeshi competes at a world level in both 1A and 5A so he needs a versatile yo-yo. If you're looking to 'shake' things up and try a new style the Turning Point Shake is the perfect yo-yo to do it!