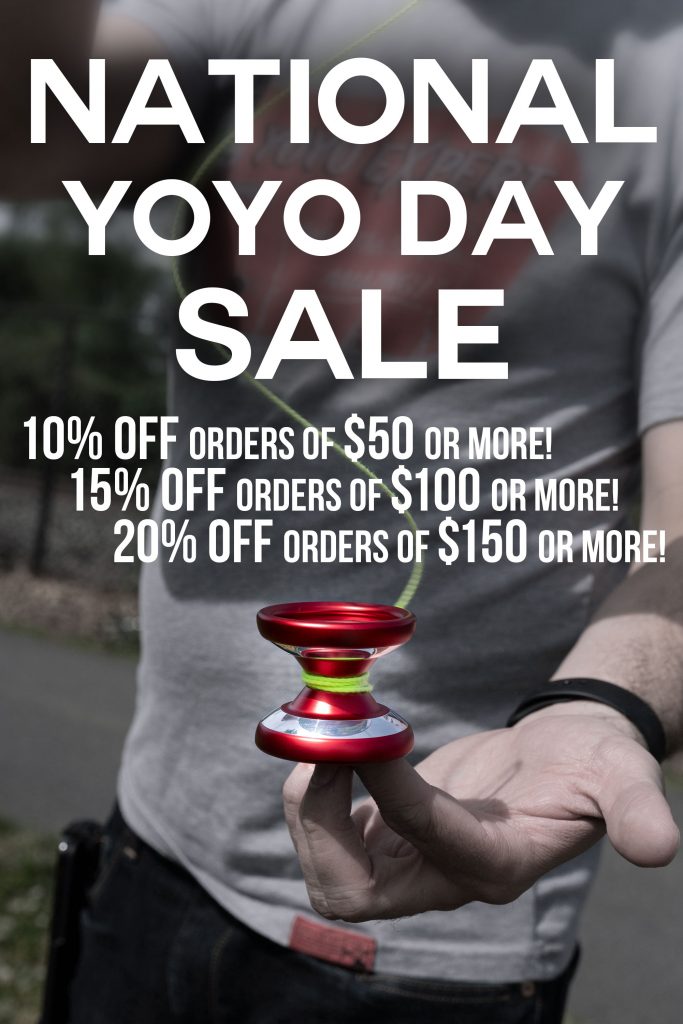 Happy National YoYo Day Sale from YoYoExpert!!!
We have a SALE! Runs Thursday June 6th until Saturday June 8th at 11:59PM EST! (8:59 PM PST).
National YoYo Day is celebrated on June 6th each year in memory of Donald Duncan Sr. who helped popularize yoyos in the US!
To celebrate we are excited to offer up to 20% off! It all depends on how much you spend.
– At $50 unlock 10% off
– At $100 unlock 15% off
– At $150 unlock the full 20% off!
Enjoy and learn an extra trick today!