Once Upon a Tree is a small company founded by by Paul Cerny, based out of Houston Texas. He creates some amazing, hand crafted, wooden skill toys (The VooDama) and beautiful, fixed axle, yo-yos. And his latest creations are the Pocket Love and the Just For Fun! Two amazing Fixed-Axle Yo-Yos!
Pocket Love:

This is one of the most stunning, fixed axle, wooden yo-yos that we have seen. When you throw the Pocket Love you can just feel the level of craftsmanship and care that went into making it. It is solid, comfortable in hand, and plays super smooth. And the signature "crop circle" response system gives it just the right amount of responsiveness for the perfect bind. Each Pocket Love is meticulously crafted, one at a time, out of high-end, exotic lumber in very limited quantities.
The Pocket Love is the perfect fixed axle yo-yo for the modern enthusiast!
---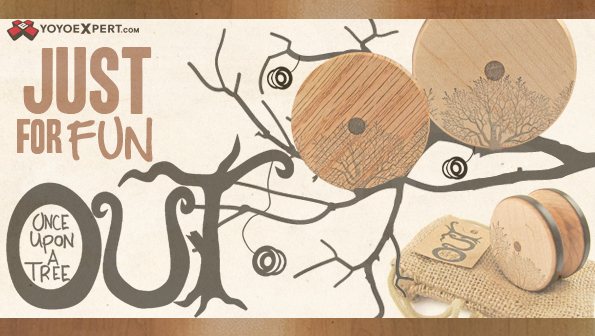 Just For Fun: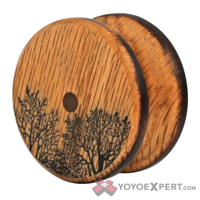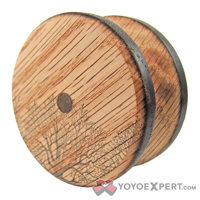 Once you throw this beautiful, fixed axle, yo-yo, you realize why he called it the Just For Fun. It is pure, back to basics, fun. Solid, smooth, and long spinning, the Just For Fun is an incredible wooden yo-yo that looks just as good as it plays! And of course, each one of these striking yo-yos is hand crafted, one at a time, in small batches to ensure you get the highest quality yo-yo possible.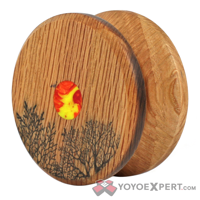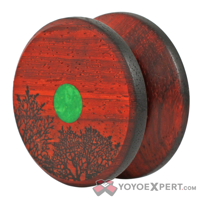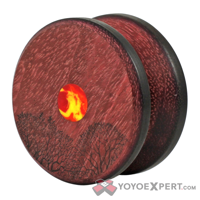 The Just For Fun is available in Maple or Oak and the All New Acrylic Inlay Edition with a Walnut axle for the perfect bind.