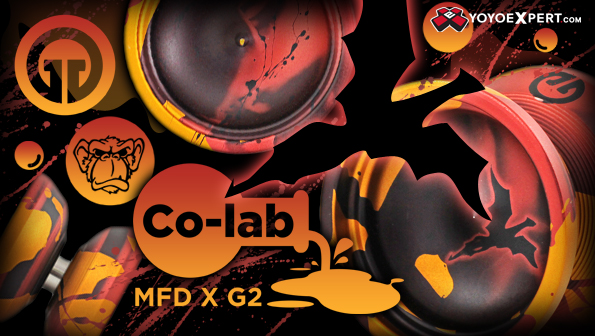 Looking for that 'EPIC' yo-yo to add to your collection? Look no further.
This is the Dragon Slayer Edition Co-Lab. A YoYoExpert Exclusive!
Collaborations between different companies is a beautiful thing. You get the best of two different perspectives and twice the talent and skill goes into the new design. The latest collaboration is between Monkeyfinger and G-Squared with their newest yo-yo – The Co-Lab!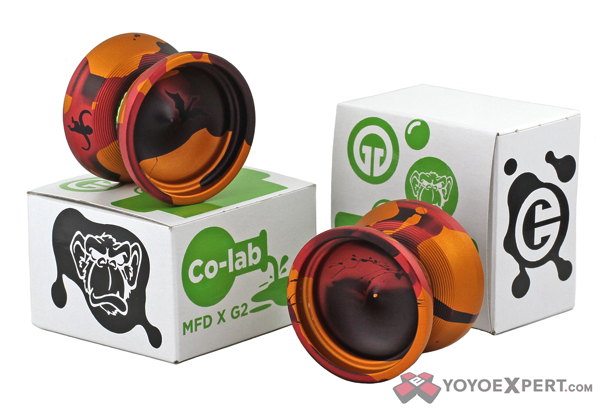 This cool new "co-laboration" is fantastic! The design is a combination of the Triton from G-Squared and the Ape-X from Monkeyfinger. By fusing these two very popular, yet very different, yo-yos they have created a unique new throw that incorporates the strong points from each design into one amazing new concept.