REPLAY PRO: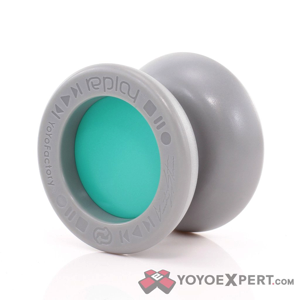 The Replay Pro outplays just about any yo-yo in it's price range and once you start throwing it you'll completely forget that you're shredding through your hardest combos with a $15 plastic yo-yo!
---
NINE DRAGONS:
The NINE Dragons is a collaboration yoyo between YoYoFactory and Kuyos Design / YoYoFormula, and once you throw it you'll never think about modern yo-yoing the same. This yo-yo features a free spinning body, made possible through an innovative triple bearing design, that allows you to literally hold the yo-yo body while it's spinning.
The free spinning machined POM body opens up an entire new world of grabs, grinds, and probably someone style of tricks we don't even know about yet. Looking past the free spinning body, the NINE Dragons is an excellent playing yo-yo in itself. It has a powerful spin, excellent stability, and a finger spin friendly cup.
---
SHORT CIRCUIT: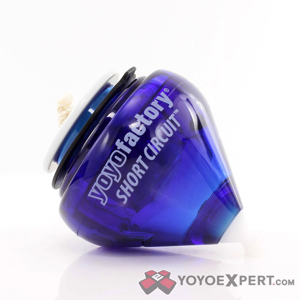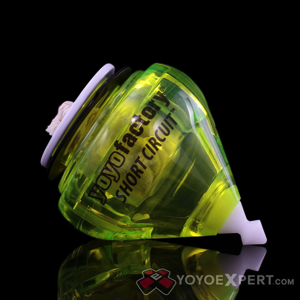 The YoYoFactory Short Circuit is the perfect spintop to learn with. The low wide shape provides great stability through tricks and a great feel on the throw.
It has a tough polycarb body to take impacts while mastering the basic throw or practicing more risky advanced tricks. YoYoFactory gave the Short Circuit a carefully designed tip that is excellent for learning and ideal for wire walking and carousel tricks.