The YoYoFactory Pulsar Collection
Releases Wednesday, May 14th @ 8pm EST!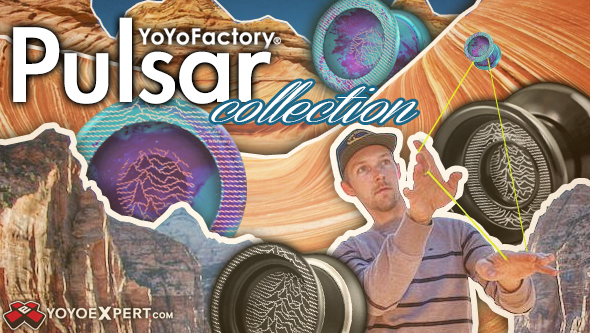 Light, Sound, Wind, Water, the earth. The movement behind them all are waves. It's the same in yo-yo. Learning, performing mastering. The secret pattern no-one sees that defines it all. To capture the essence of waves YoYoFactory selected this iconic (much borrowed) depiction of the radio waves emitted by a pulsar. Ride, catch, hear, feel the wave.
The Pulsar Collection showcases some of the most popular YoYoFactory yo-yos including the Onestar, Shutter, Superstar, and the all new Genesis 2014!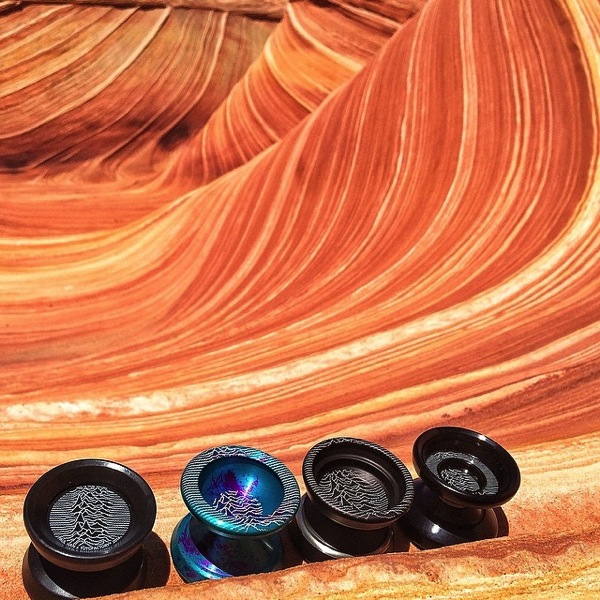 ---
Onestar: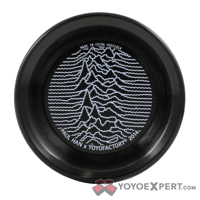 ---
Shutter:
---
Superstar:
---
Genesis 2014:
It is without a doubt a classic, but with the standards for competitive yo-yo play constantly changing it was time the Genesis got a little facelift to bring it up to the level of performance the modern yo-yo player expects. This is the new and improved Genesis 2014!


---
Pulsar Graphic T-Shirt: