STACKED CATALYST ANYONE?!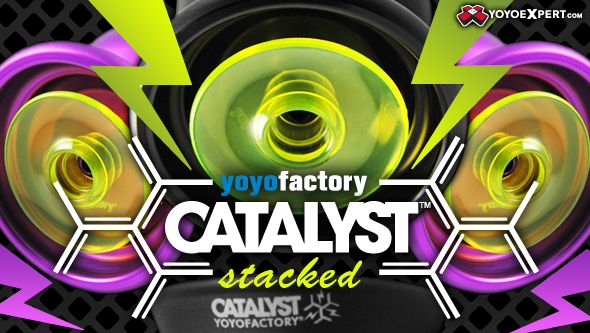 This final run of the Catalyst are 100% made in the USA, and are sandblasted on the rim with the inner bowl remaining polished – just like the most popular original YYF throws.
The looks and feel is just as amazing as how they play. You won't be able to put this one down.
STACKED CATALYST AVAILABLE HERE!
#yoyodrop