The all new SPYY Solaris has arrived! Check this thing out!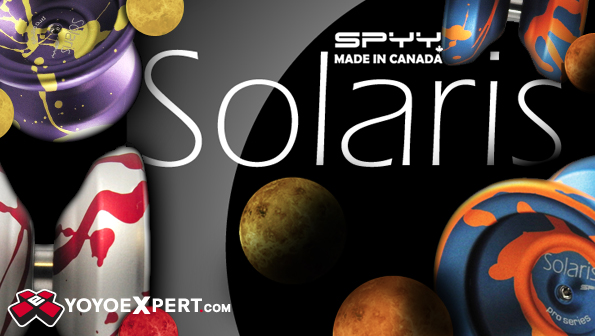 This competition-ready model represents a new design approach from SPYY with the greatest spin times and stability they have produced to date. It's low-walled semi-H shape profile will attract the eye of the most discerning players, as it offers the ultimate in no-compromises performance.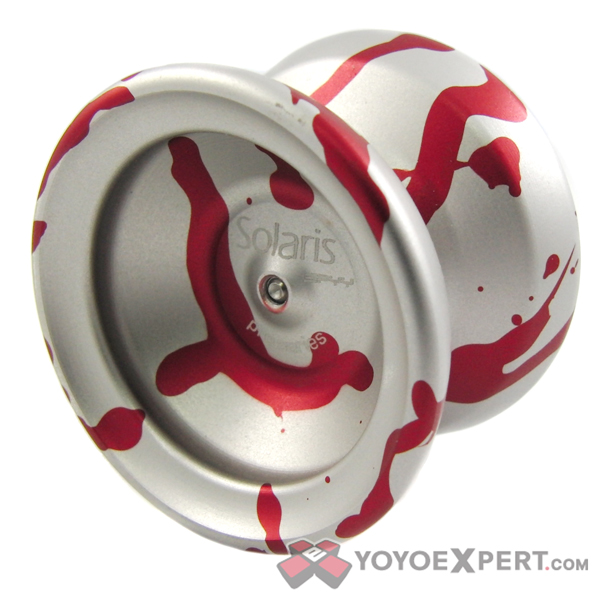 Each yo-yo has a really unique SPLASH pattern and they look simply amazing spinning too!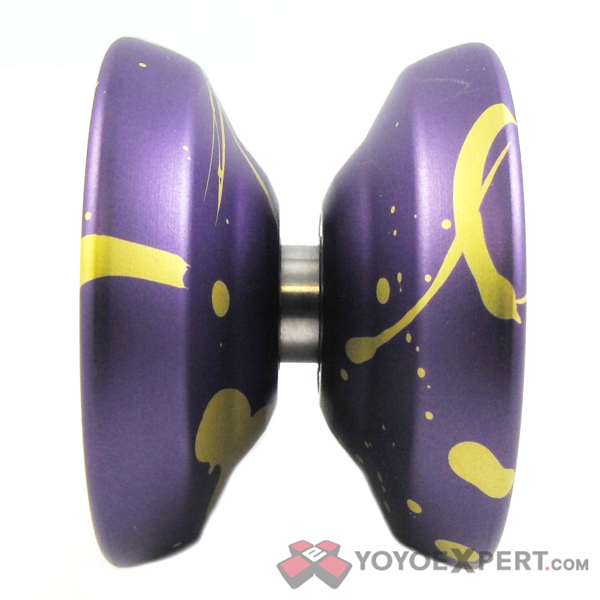 This is by far one of SPYY's best models to date and we would not be surprised to find this as the weapon of choice for many players in competition today!