YoYoExpert and John Higby proudly present…. (drum roll)
THE YOYO APARTMENT!!!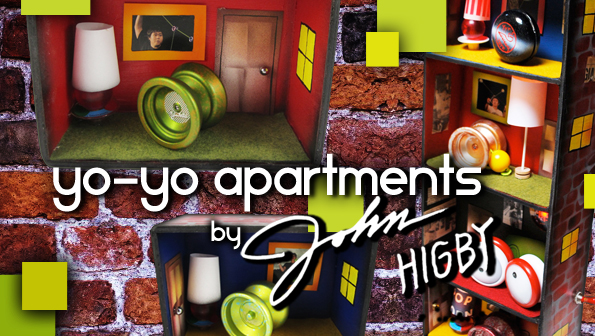 100% built from scratch wood frame. Handpainted brick outside with graffiti YoYoExpert logo! Features a "Spin Top button" lamp with real L.E.D. light and switch on top of a Z stack table. Wall to Wall carpeting. Framed yo-yo player from the YoYo Expert trading card deck. Removable "TV" antennae works as a yo-yo string tool. Two mounting holes on the back to easily mount on any wall.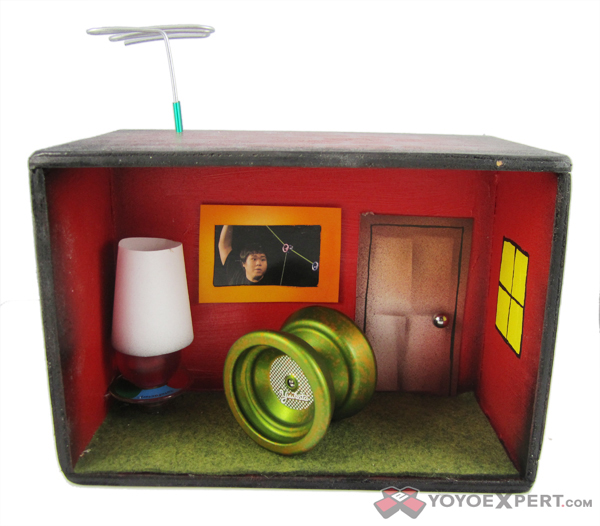 Two standard versions available. The Blue Interior "Rent to Own Apt 5A" or the Red Interior "Utilities Included Apt 1A".
Completely unique and one of a kind from the mind of the amazing John Higby. Your yo-yo deserves one!
Also available is the truly one of a kind "Complex." A four story yo-yo apartment! Only one currently in existence.