GRASSHOPPER:

The new signature yo-yo for World Champion Janos Karancz has been in the works for quite some time, but the wait is finally over – This is the Grasshopper!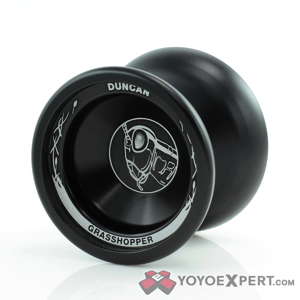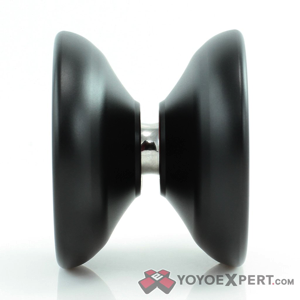 Janos had an immutable vision of the perfect yo-yo in his head and once he shared it with Duncan they worked relentlessly to make that vision a reality. Through 9 rounds of revisions and over a year and a half of prototyping there was no compromise until Janos had his dream signature yo-yo in his hands.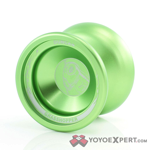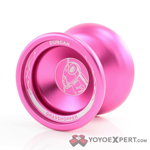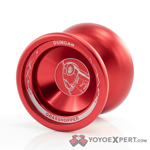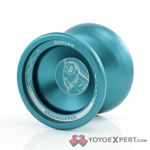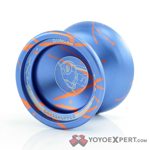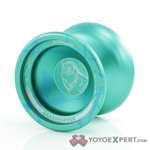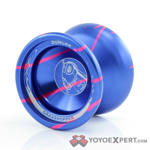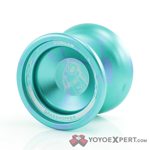 The Grasshopper has a modern, rounded shape that flawlessly blends a ridiculously smooth and fast spin with a powerful and stable feel in play. The weight distribution nicely balances rim-weight and center-weight to give you a powerful spinning yo-yo that doesn't play like a rock at the end of the string and is easily maneuvered through any tight combos. Outfitted with a blasted grind finish and a concave bearing, the Grasshopper is competition ready right out of the box!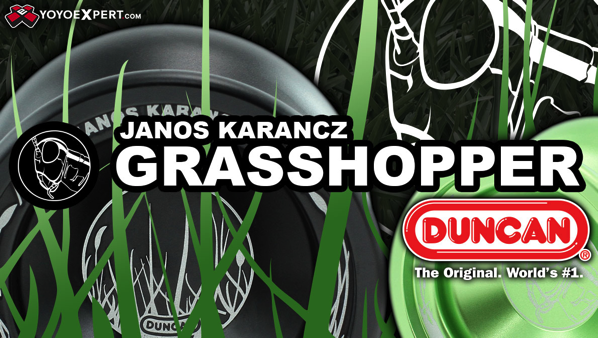 From the stage of the World Yo-Yo Contest to your local yo-yo hangout, the Grasshopper is a standout throw that's sure to impress!
---
BARRACUDA 2016:
Be careful fellow yoyoers there's a new fish in school, and it's the all new Duncan Barracuda 2016!
Just like the first Barracuda – Duncan joined forces with team member and National Yo-Yo Master Rafael Matsunaga to create this intense and powerful new competitor. With its streamlined aggressive shape it will make even the BIG fish swim in the other direction.
Compared to the original, this version plays more solid, with better spin times and a new weight distribution ideal for horizontal tricks.
To keep pristine looks while not taking away from the play value, the outer body is blasted while the inner body is polished. Fitted with a concave bearing, the new Barracuda is ready to perform!