YoYoFactory proudly presents their NEXT LEVEL looping yo-yo. Get Ready to be AMAZED:
Our goal is a familiar one: Make the undeniable best. At entry level we feel we have achieved it. In high end single A yo-yos our record speaks to this also. 2A, we had introduced the loop720 as an intermediate level product but it lacked the high end focus required to satisfy the greats.
The result is a sleek patent pending adjustment mechanism that is barely visible on investigation and invisible during play. It allows the user to register their gap settings. Set and forget&. unless environment factors or trick demands demand otherwise.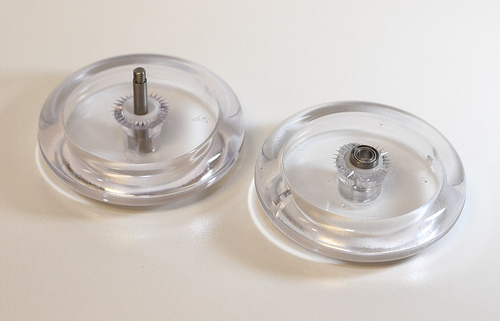 Insert the tool in the side of the yo-yo and turn counter clock-wise increases the gap. Clockwise turns make the gap smaller. Spacer modifications are still possible, but are largely obsolete with the stock YoYofactory designed spacers.
For more information and the full story be sure to check out the official YoYoFactory Blog:
Coming soon this MID JUNE!