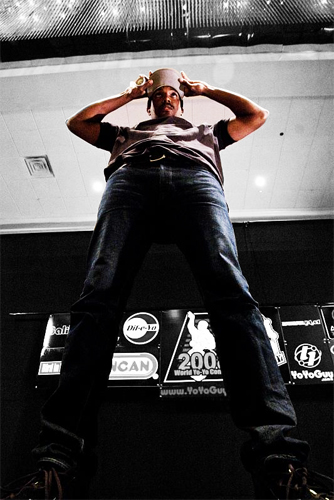 When Jon Rob takes the stage at a contest everyone knows it. He has a presence unlike anyone else on stage and his tricks are top notch. YoYoFactory teamed up with the great to produce an amazing SPLASH designed Genesis – limited and one of a kind with "The Incredible JON ROB" laser engraved on the face of the yo-yo:
Coming soon here at YoYoExpert.com!
If you haven't already be sure to check out Jon Rob's winning freestyle at the recent Northeast Regional Yo-Yo Contest!