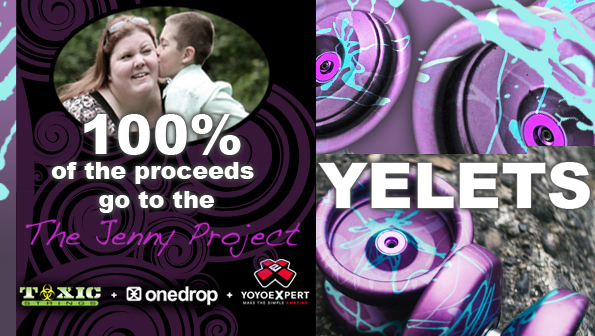 Toxic Strings, One Drop Yo-Yos, and YoYoExpert bring you The Jenny Project. Tomorrow night this very special yo-yo is releasing at 8 PM EST.
The Jenny Project is a fund-raiser that is going to help a family that is dealing with Trigeminal Neuralgia, aka "The Suicide Disease".
We have 8 of these special OneDrop Yelets ($100) to raise $800 to donate to a family that really needs this kind of help. 100% of all sales goes to this family in need.
Find out more here – for a good cause!
JENNY PROJECT HERE!