Once Upon a Tree is a company that is known for creating some of the most stunning wooden yo-yos on the market. They look great and play even better, and if you want them to keep looking great you need to treat them right. How you ask? With the all new Once Upon a Tree Wooden Yo-Yo Feed!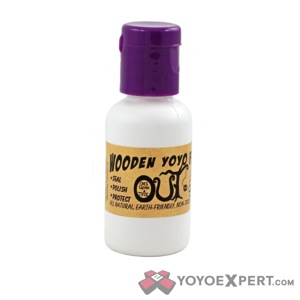 This all natural, american made yo-yo feed is made from unbleached bees wax and coconut oil – Exactly what your wooden yo-yos crave! Just rub some on your favorite wooden yo-yos or skill toys and watch as they return to their "just out of the box" glory!
Keep your wooden yo-yos and skill toys looking and feeling like new with the O.U.T. Wooden Yo-Yo Feed!