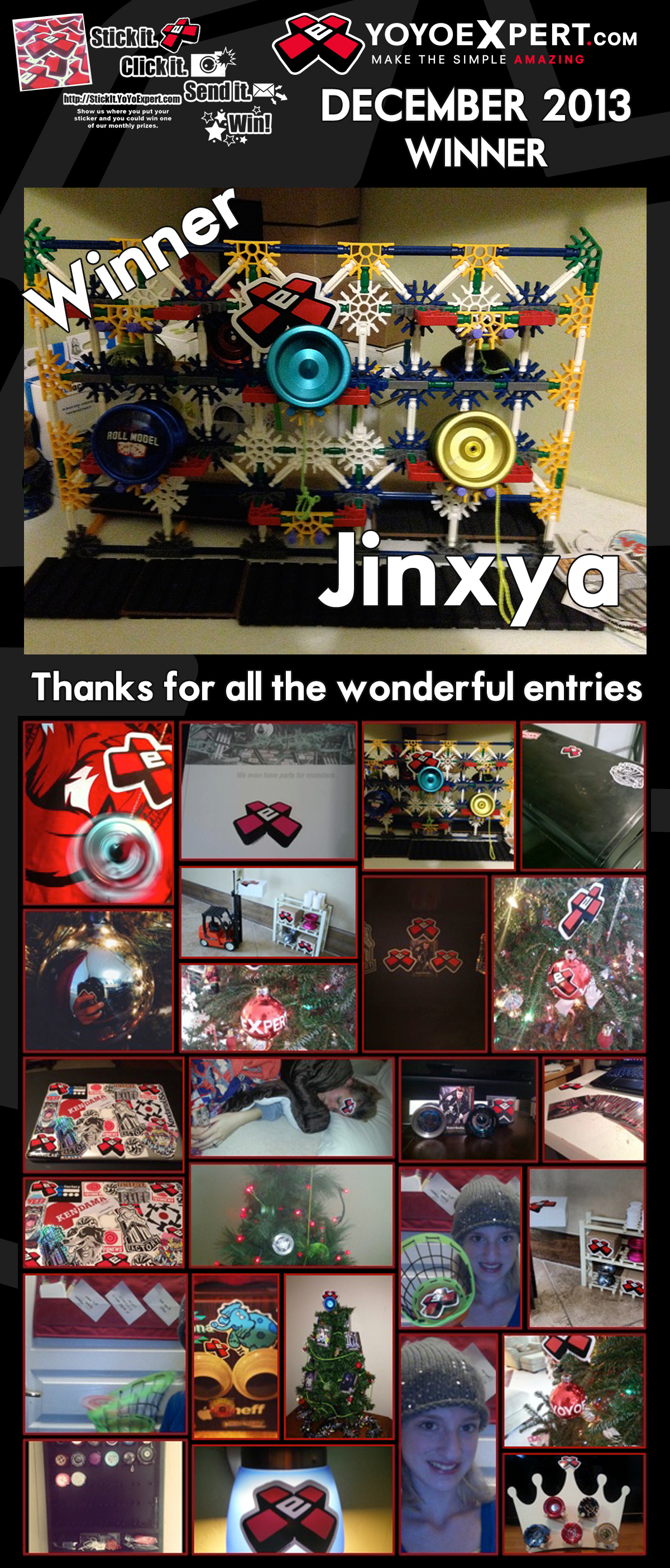 The winner has been chosen for December!!!
The YoYoExpert staff's pick for October was Jynxya for his "Creative K'Nex Holder"!
http://yoyoexpert.com/forums/index.php/topic,69396.msg771129.html#msg771129
We are contacting you with your gift certificate codes via Private Message.
Congratulations and thanks to all who submitted a picture. Keep sharing pictures in the next month thread for your chance to win!