3YO3 is a very unique company by an individual named Landon Balk who originally specialized in creating hand made yo-yos generally out of acrylic or delrin! Eventually a few all aluminum yo-yos were produced and now Landon set out to take on the most difficult metal to machine – TITANIUM.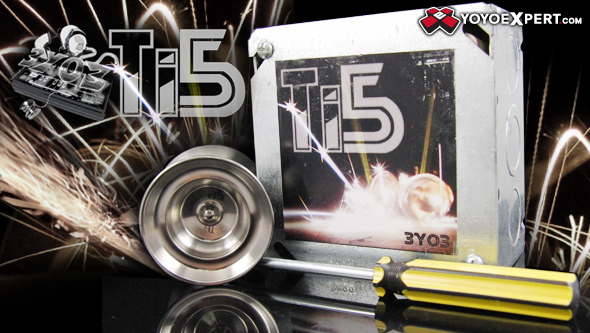 With the Ti5 Landon went to the YoYoExpert forums and after a lot of discussion and feedback on many different prototypes moved forward with the design of the Ti5! Officially releases Wednesday night at 10:00 PM EST!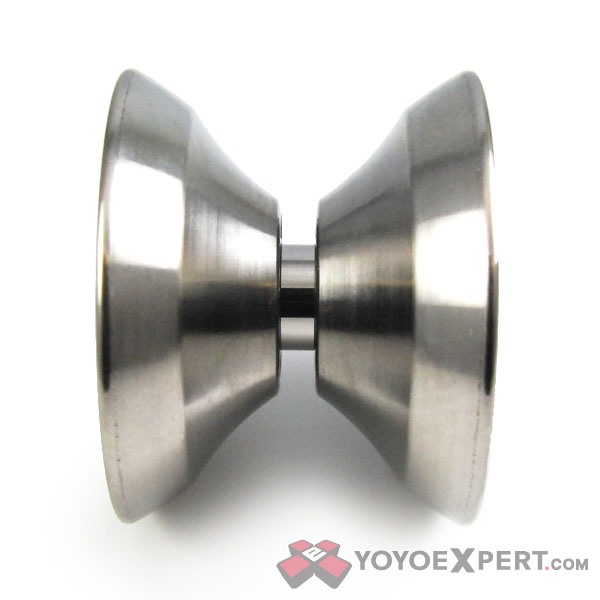 One of the strengths of Titanium (besides it being one of the toughest metals) is that you can shape the yo-yo in more extreme ways and make thinner cross sections that would be impossible with aluminum. Because of this Landon was able to create a very unique weight distribution with the Ti5. The weight is precisely balanced in the mid region of the yo-yo with extremely thin wall section leading to it. It creates an amazingly stable and floaty yo-yo that will exceed your expectations.
Of course if you are brave Titanium also creates wonderful Sparks when it hits ground like pavement and will hold up to a lot of beating.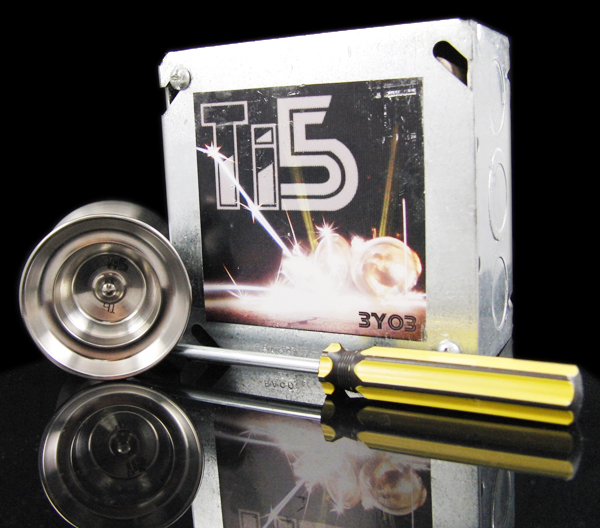 The best part about the Ti5 though? The packaging is genius. It actually comes in an electrical box that you have to unscrew yourself with the included screw driver to reveal the yo-yo. They are all individually engraved and numbered. This is a truly one of a kind throw.
They are not cheap at $345 per yo-yo but they are amazing/
#yoyodrop