Fifth and final video is here! This is the Wild Card Category – a place for tricks that the player feels didn't fall into any of the others!
Who will take this one?!
This is the FIFTH and FINAL video from the 2012 Bay Area Classic Best Trick Contest!
Announcement of winners beginning of next week!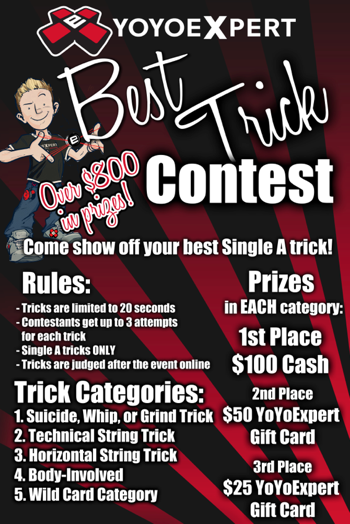 #yoyonews