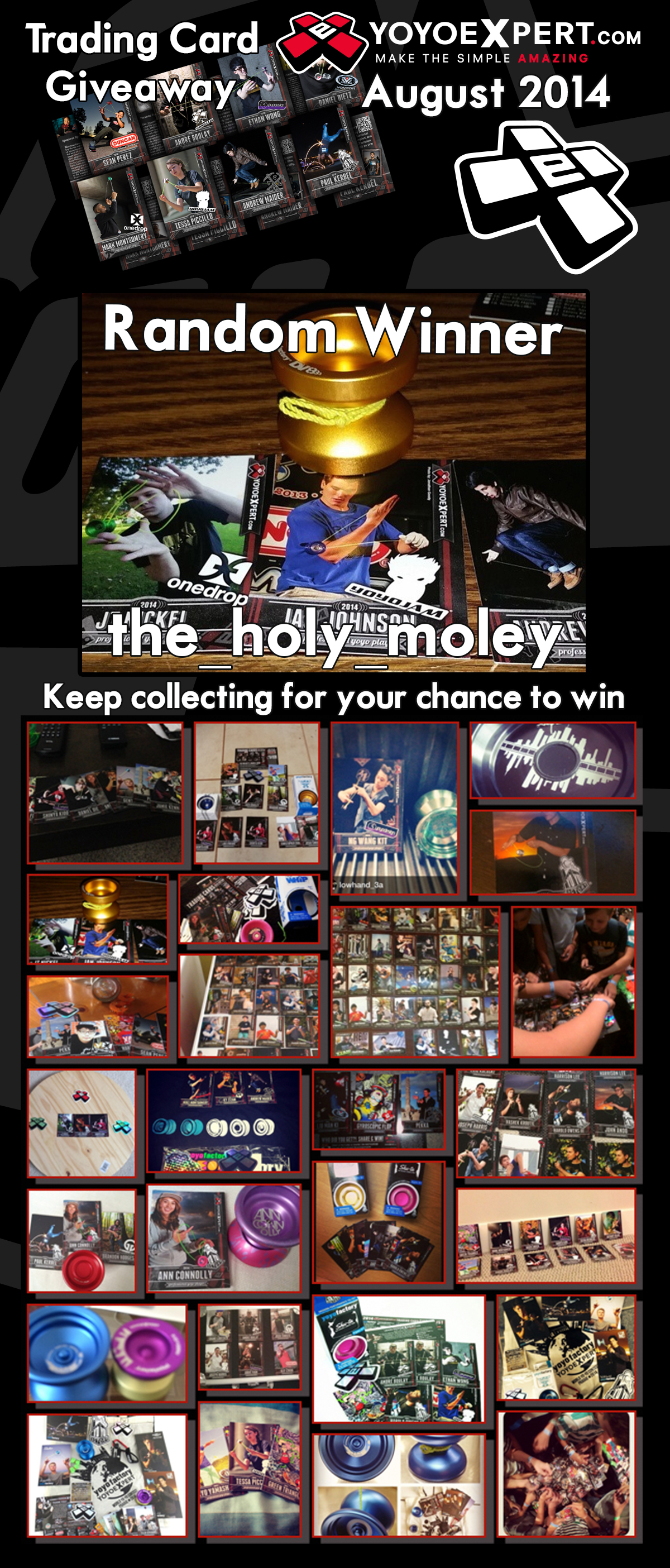 Hello fellow YoYoExperts!
We are finally caught up and have randomly selected a winner for August's Instagram Card Contest.
This months winner is The_Holy_Moley!
You will receive a Direct Message over Instagram with a code for a $25 gift certificate.
Congratulations and thanks to everyone who submitted pictures of your 2014 YoYoExpert Cards! Keep on gathering YYE cards and posting pictures of your collections on Instagram, @yoyoexpert #yoyoexpertcards, for your chance to win!