First off – if you happened to have missed this video it is definitely worth a watch! Zammy aka Daniel Ickler returned to yo-yoing recently after a break and this video shows off some his new tricks!
His return was also marked by the release of the Soul Doubt. A signature edition Dv888 yo-yo where all 100% of sales were donated to the Children's Miracle Network!
Zammy recently donated the check in person too and here is the proof! An amazing $500 to a cause that really needs it! Thanks to Zammy and YoYoFactory for working with us to make it happen.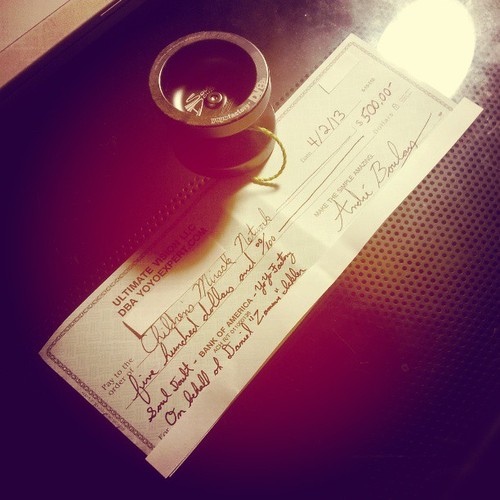 #yoyovideo