WOW! Check out these amazing SPLASH Dv888 that just arrived!
These are some of the best colors we have ever seen!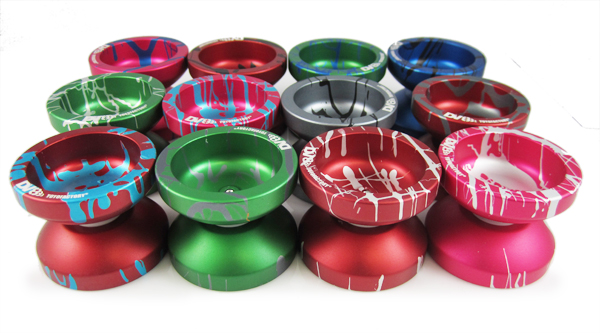 SuperStar got SPLASHED TOO!
They even pulled off a very unique black on black SPLASH!
Be sure to check out all the great SuperStar colors available – amazing yo-yo for competition and helping to hit those super hard tricks!
Not available for public sale until now the 2010 YoYoFactory Contest shirt is here at YoYoExpert to help you look good on stage too!
Features Jensen Kimmitt's very cool signature on the sleeve too!