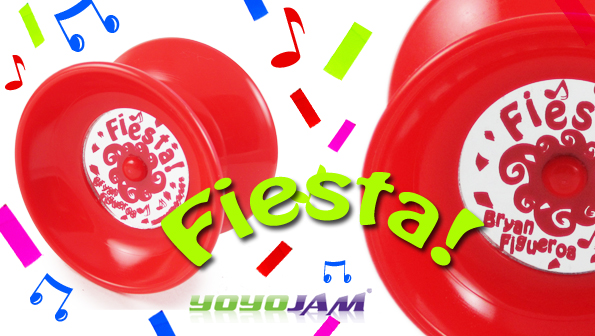 YoYoJam was famous for creating the ever popular Aquarius which is largely responsible for the evolution of Offstring. Ready to take offstring to the next level though they have moved in a new direction with guidance from three time National Champion Bryan Figueroa. A completely new level offstring yo-yo is born – the FIESTA.
Bryan is one of the fastest and innovative players out there and requires an offstring yo-yo built for stability, spin, and durability. Without a doubt the Fiesta delivers all of this and more in a big way. Having already used it to win in competition, the Fiesta is Bryan's new weapon of choice.
Want to start learning Offstring? There has never been a better time to start – Fiesta is what you need!
Fiesta launches Saturday (Tomorrow) at 10:00 AM EST.
NOW AVAILABLE!
Don't miss Bryan showing you just what the Fiesta is capable of with practice!
Fiesta – Bryan Figueroa from Gabriel Lozano on Vimeo.