Help us raise money for Breast Cancer Awareness month!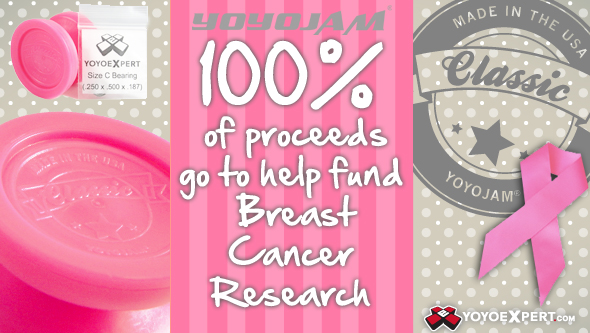 YoYoJam made some awesome PINK Classics and teamed up with us to donate 100% of the sales of these yo-yos directly to Breast Cancer Research! We included a free YoYoExpert bearing too – $12 each with 100% being donated to charity!
We also found these in the back stock – Pro Jams! Great beginner bearing yo-yo and only $6 – 100% donation as well donated!