YoYoFactory is hitting the road for an epic West Coast Tour. Part of their tour they will join Tony Hawk and his Birdhouse Skateboards on the Tony Hawk's Pro Skater HD presents Birdhouse Left Coast Tour powered by Tech Deck. They had so much fun last year, they couldn't pass up another chance to tour with these guys.
The annual Birdhouse Summer tour gives fans a great opportunity to come out and see some of the best that skateboarding has to offer at many of the finest skateparks on the West Coast. In addition to great street skating demos, Tony and the vert crew will be performing a spectacular halfpipe event at the Sacramento State Fair on Monday, July 16th.
And… CHECK THIS OUT: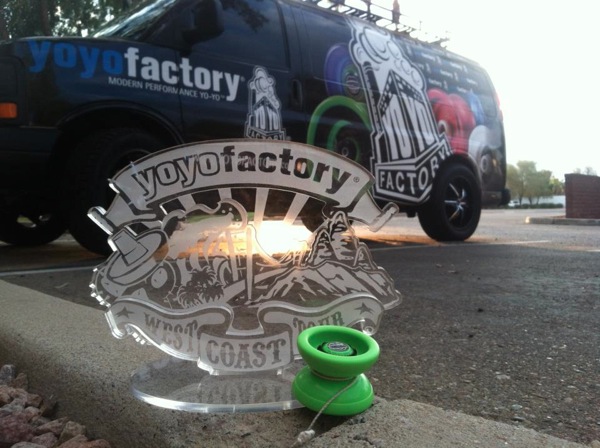 YoYoFactory West Coast Tour Pro Contest
INVITE ONLY! (But taking applications)

The Rules are simple: 3 Players will be invited per stop. We pick the music, you have 1 minute. GO!
If you think you've got what it takes to win one of these AWESOME trophies, plus other great YoYoFactory prizes send an EMAIL to seth@yoyofactory.com with the subject: "YoYoFactory West Coast Pro Contest (YOUR STOP HERE)" along with your NAME, EMAIL ADDRESS, TOUR STOP ATTENDING and Recent Contest Results.
Only enter if you ALREADY plan on coming to one of the events.
#yoyonews