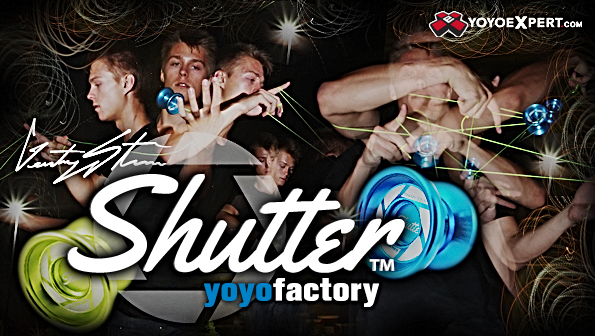 This is a BIG release!
YoYoFactory's new Shutter is a true break through yo-yo designed specifically with the amazing Gentry Stein to give you a true competition throw at a price that is just jaw dropping.
---
YoYoExpert Special!

The FIRST 100 customers to purchase a Shutter at YoYoExpert will get a SIGNED Gentry Stein YoYoExpert Trading Card!
---
But WAIT – there is MORE!
---
We teamed up with Gentry to bring you an
EXCLUSIVE TUTORIAL

of one of Gentry's own tricks using the Shutter. Get access on release day when you buy the new SHUTTER from YoYoExpert! (Details will be emailed to you!)

Pr-orders now available – YoYoFactory Shutter starts shipping on August 29th!