There is a ROCKstar in all of us – this yo-yo just let's you show it off to the world!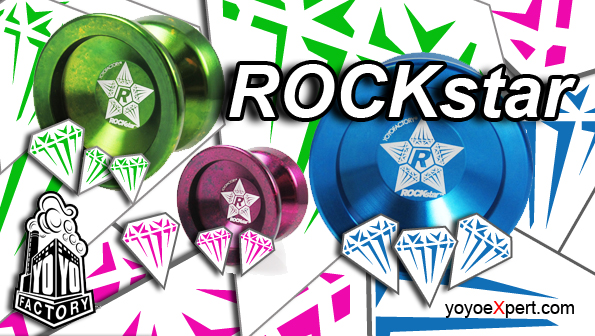 This yo-yo is based off the very popular ProtoStar – signature series of World Champion John Ando. The dynamic shape pushes weight on the edge while maintaining extremely angular cuts for maximum gap! This thing is built for the stage and performing!
The ROCKstar is the same 1A yo-yo used on stage to win the 2010 World Yo-Yo Contest Artistic Performance division by John Ando's Shaqler Yo-Yo Crew. Truly the most amazing yo-yo performance ever. Watch the video to the left of this page!
This is the OFFICIAL release of the ROCKstar – available in some AMAZING acid wash finishes!