The YoYoFactory PULSAR Collection is Back and they released a new signature yo-yo along with it!
---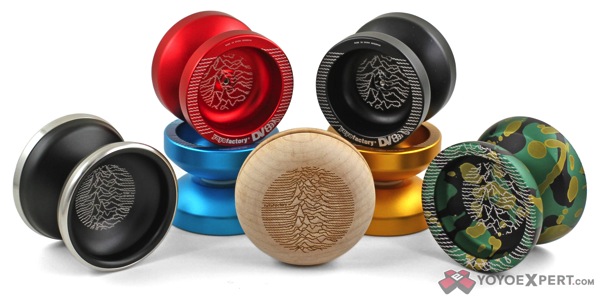 ---
Pick up the Entire Pulsar Collection and Save 20%!!
**Just add one of each yo-yo (Space Cowboy, Cyborg, DV888, and Legend) to your cart and the 20% discount is automatically applied!**
---
SPACE COWBOY:
Modern yo-yo play has been constantly evolving over the last 5 years, and Tyler Severance's signature yo-yo series has been evolving right along with it! Each variation and special edition of the legendary supernova and severe has been leading up to this yo-yo! This is the all new Tyler Severance signature yo-yo – The Space Cowboy!
The Space Cowboy is the first worldwide YoYoFactory release to feature an all new bi-metal design utilizing a 6061 aluminum body and stainless steel rims. This use of different density metals makes such a major difference in yo-yo play and design. It allows weight to be distributed in a way that just isn't possible working with one metal.
The denser steel rings push weight out to the rim, increasing stability and spin time, while the aluminum body keeps the overall weight lighter to increase speed and maneuverability. Completely built to Tyler Severance's personal preferences, this bi-metal evolution of the Supernova is the perfect yo-yo for 5A or 1A and every single Space Cowboy comes outfitted a Center Trac Bearing and CBC Natural Pads to give you the best performance possible!
It is hard to say just how amazing the Space Cowboy is – It feels, looks, and plays unlike anything YoYoFactory has made and once you try it you won't want to put it down!
---
---
Check out the rest of the PULSAR COLLECTION!

---

Pick up the entire Pulsar Collection and SAVE 20%!
**Just add one of each yo-yo (Space Cowboy, Cyborg, DV888, and Legend) to your cart and the 20% discount is automatically applied!**
---
CYBORG: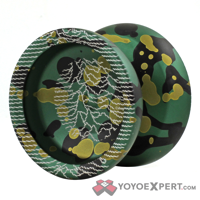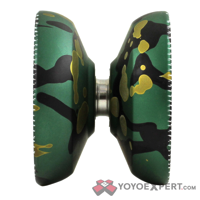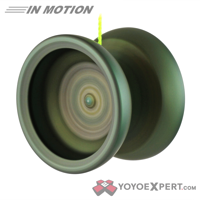 ---
DV888: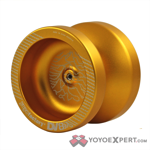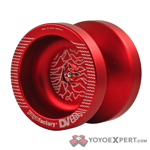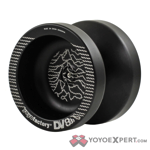 ---
Legend: