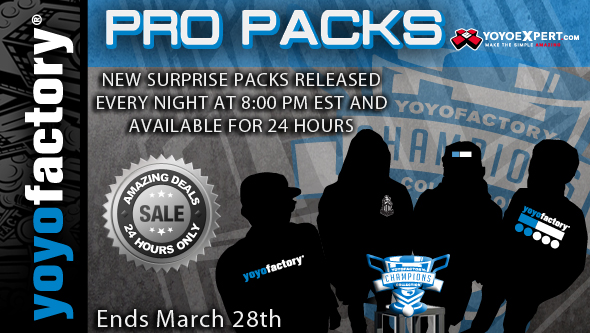 Bookmark this page NOW – you don't want to miss this:
http://yoyoexpert.com/YoYoFactory-Pro-Packs/
We have teamed up with YoYoFactory to offer some AMAZING deals on their first ever PRO PACKS!
Starting today (Thursday March 21st) at 8:00 PM EST and every day following until March 28th we drop a new pack with discounts that are mind blowing. Each pack available for 24 Hours ONLY and while supplies last.
*Tick Tock*
Let the count downs BEGIN!
#yoyodrop