YoYoFactory is already setting the stage for the 2011 competition season in a BIG WAY! Three amazing new releases with more coming soon and lots of great colors and special editions.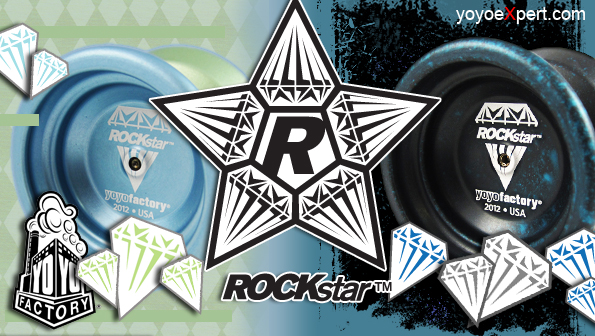 The 2012 model features specific aspects that made the Genesis the freestyle yo-yo of choice with a focus on high performance play with a more competitively priced aluminum!
Currently available in two great colors. A blue/black ACID WASH and a half blue / half green! There is a ROCKstar in all of us – this yo-yo just let's you show it off to the world!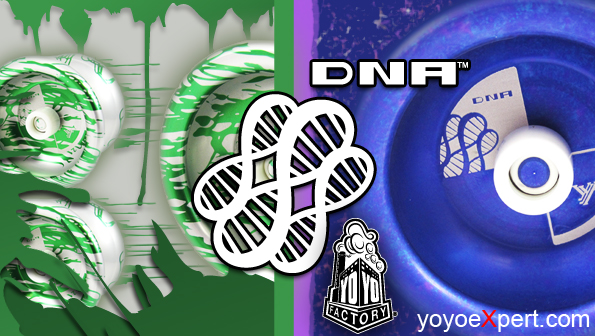 DNA™ from YoYoFactory has made its grand return!
The DNA is a full-sized eight8eight, styled on the original concept drawing from 2007 which has been their most popular model to date.The smooth lines and comfortable feel are there as well as the trademark step of the 888!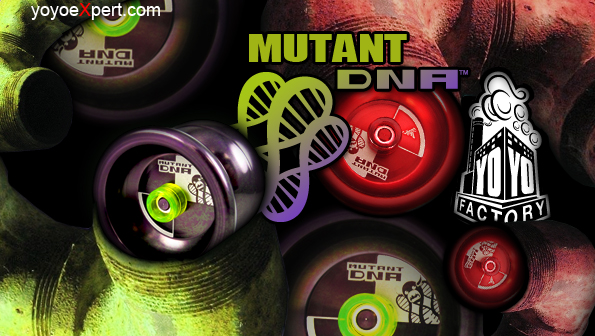 From the deepest depths of the factory comes the MUTANT DNA!
The MUTANT DNA is a heavier version of the DNA with more weight precisely put to make this a monster of a yo-yo giving absolutely amazing spin time for getting through the toughest tricks out there.
As always the New Releases section is a great place to find them all or click the pictures above for links to each page!