"When you play 3A it is like one hand is on auto pilot, like a robot"
Part Man. Part Machine.
Signature Series of the amazing Patrick Borgerding the all new CYBORG is a yo-yo definitely worth getting excited about.
Officially releases June 1st.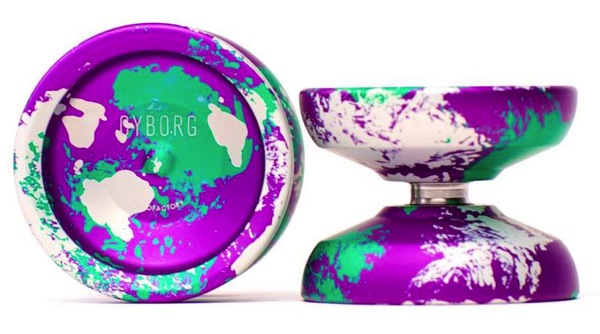 Talk of signature yo-yos usually starts with an off hand comment, usually after a major contest win. Patrick Borgerding didn't even need to make the comment when he won the USA National Contest. We already had it planned. The plan involved working with Kentaro Kimurra, long time friend, World YoYo Champion and owner of Turning Point, a boutique Japanese manufacturer. Kentaro had ideas for the perfect yoyo for Patrick and we all agreed on a design direction and plan. We tested in both 6061 and 7075 with knowledge we could choose to produce both, either or neither. We took our time. We wanted this to be a special yoyo. We made it local (every stage of the production was performed in USA) and spared no expense for finish or looks. In the end we went with 6061. Its finish stood up to hits better than 7075 and the performance couldn't be bettered.
The end result is one of the finest yo-yos we have ever made.