If you are missing the Bay Area Classic this weekend and you were hoping to get some cheap B-Grade yo-yos but couldn't make it to Cali we have you covered!
We were lucky enough for YoYoFactory to send us a limited amount of FundaMETAL B-GRADES along with the BAC Collectors Wooden Yo-Yo and B-GRADE T-Shirts (soft shirts and awesome logo!)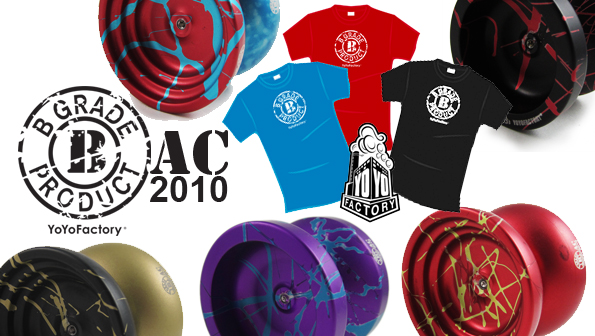 These will be launching tomorrow 1:00 PM EST (10:00 AM PST) – same time BAC kicks off!
We may just have a special deal on the T-Shirts too! Come back tomorrow to find out!