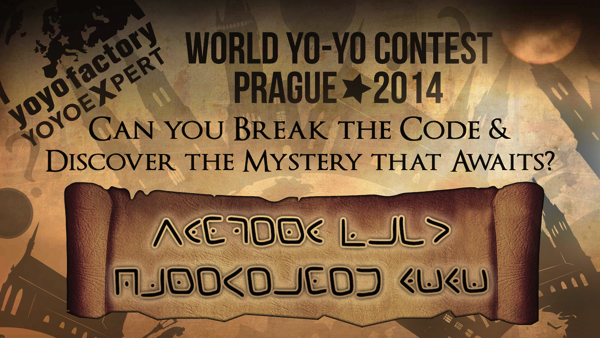 We are planning something special with YoYoFactory to coincide with the World Yo-Yo Contest this year that takes place August 7th, 8th, & 9th in Prague, Czech Republic!
The first clue is above. Next clue coming soon. Wink
The Good News Is – You don't have to be in Prague for this one!
Can You Break The Code And Discover The Mystery That Awaits?