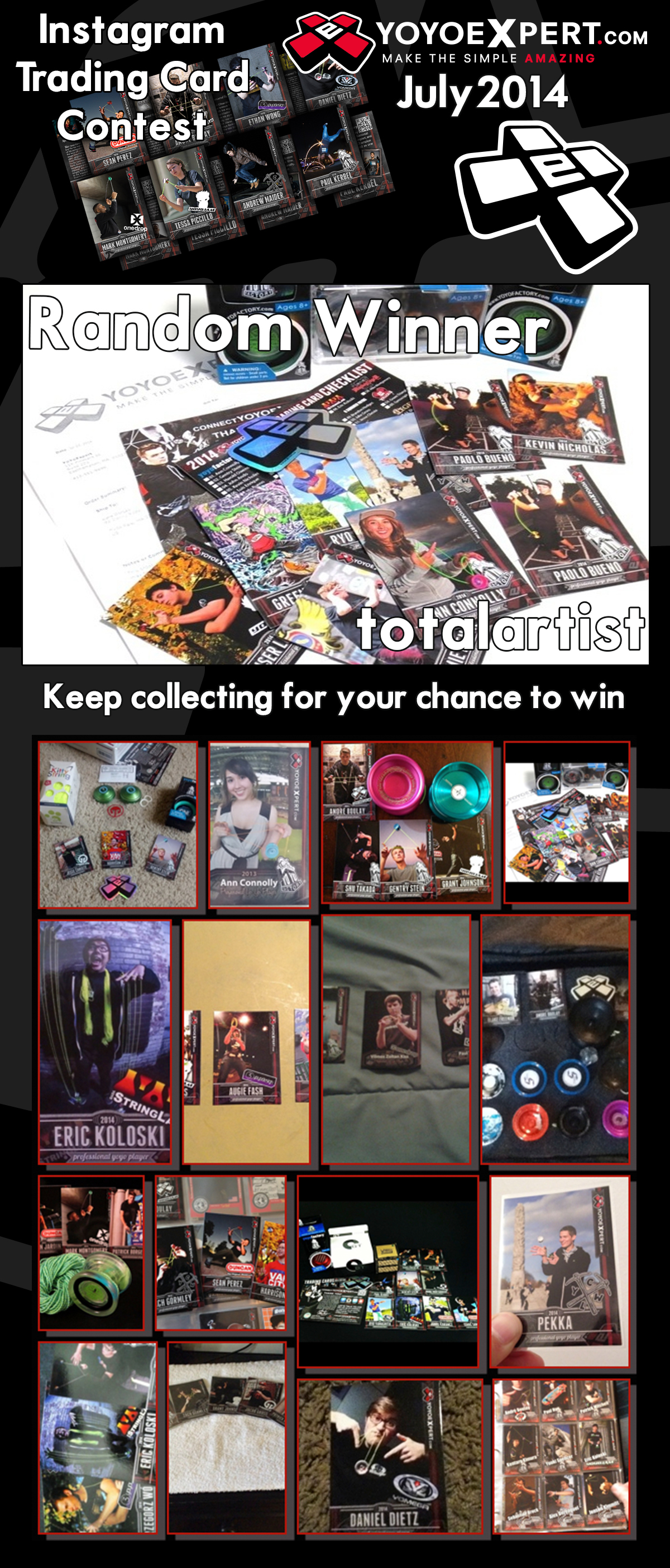 Hey all you YoYoExpert fans out there!
We have randomly selected the first winner for our Instagram Trading Card Contest for the month of July!
Congratulations totalartist!
We are contacting you with your gift certificate code via Instagram Direct Message.
Congratulations and thanks to all who submitted a picture of your cards. Keep collecting and keep sharing your pics on Instagram, @yoyoexpert #yoyoexpertcards, for your chance to win!