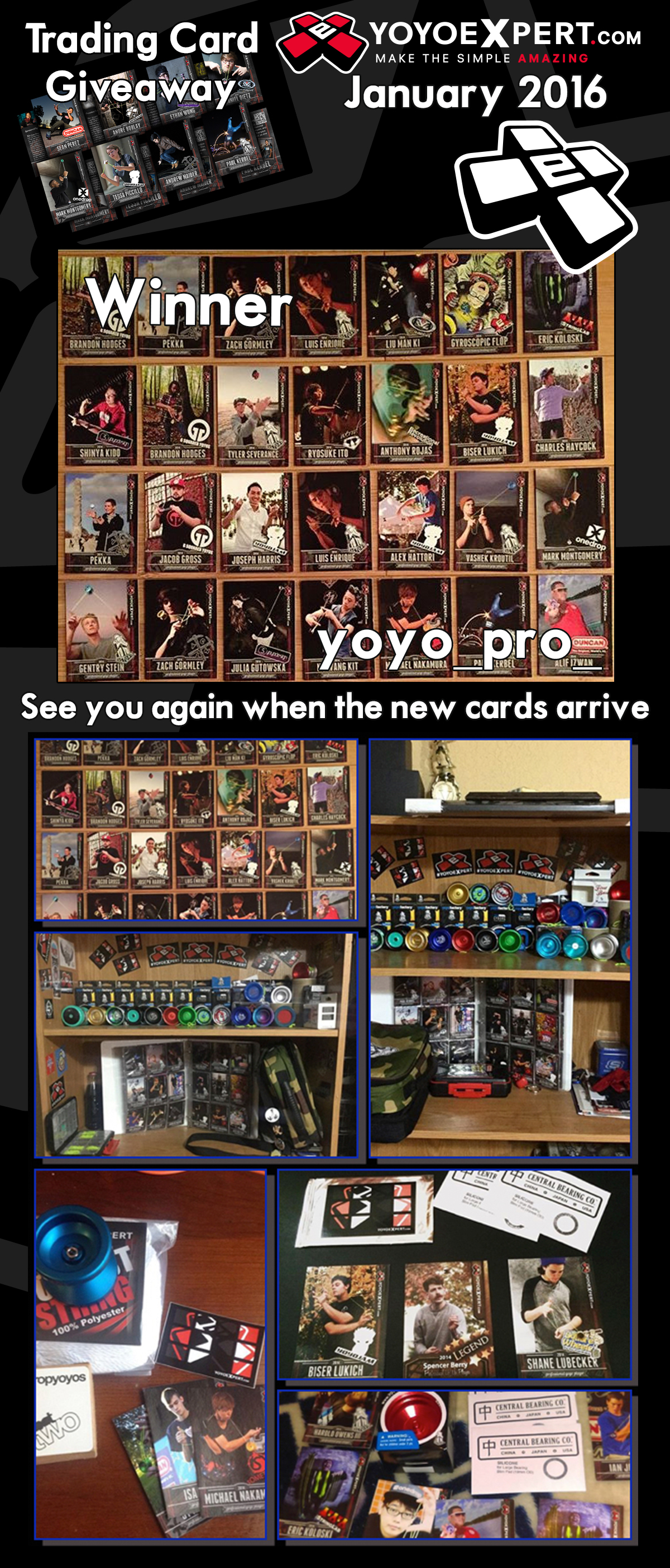 A random winner has been chosen for January!!!
The Instagram Trading Card Giveaway winner for January was yoyo_pro_.
https://www.instagram.com/p/BBrBlm_sHIY/
We are contacting you with your gift certificate code via Instagram Direct Message.
And now for a quick announcement.
We are currently out of the 2014 YoYoExpert Trading Cards, so we are temporarily postponing the trading card giveaway. It's been a great run of cards and we hope you have all enjoyed collecting the different players from around the world. We will start up the contest when we get in our new 2016 collection!
Congratulations and thanks to all who submitted a picture, and keep an eye out for the announcement of the new 2016 YoYoExpert Trading Card collection! #yoyoexpertcards #yoyoexpert