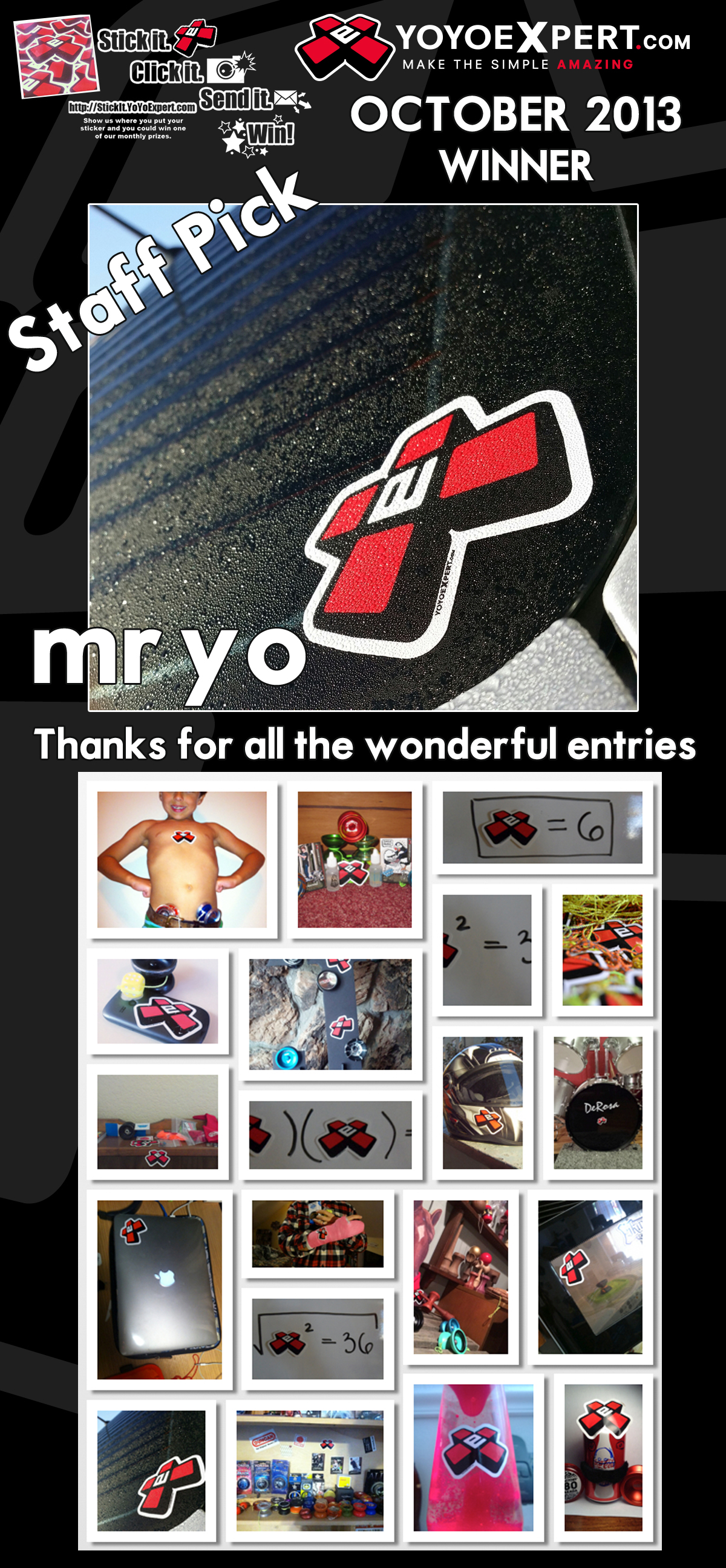 The winner has been chosen for October 2013! As always, it was a very tough decision.
The YoYoExpert staff's pick for October was mr.yo for his dewy car picture!
http://yoyoexpert.com/forums/index.php/topic,67275.msg750461.html#msg750461

Congratulations and thanks to all who submitted a picture. Keep sharing pictures in the next month thread for your chance to win!