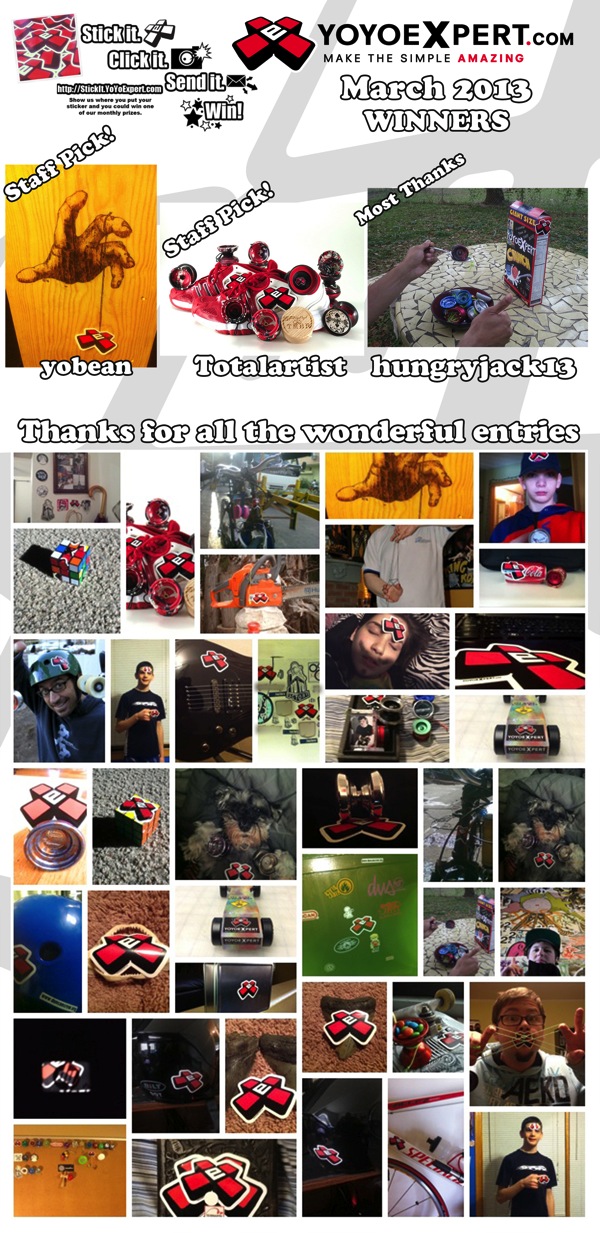 Congratulations to the winners from our monthly Stick It STICKER Contest on the YoYoExpert forums!
We had some really most excellent entries!
We actually had such a hard time picking our staff favorite we had three winners!
The three winners are hungryjack13 as most 'Thanked', and then yobean & Totalartist as our 'staff favorites'. We are messaging you each with $25 Gift Certificates to YoYoExpert!
See all the entries here:
http://yoyoexpert.com/forums/index.php/topic,56949.0.html
Don't forget you can submit an entry to win every month!
http://stickit.yoyoexpert.com/
#yoyonews