The results from our June Stick It Click It Win Contest!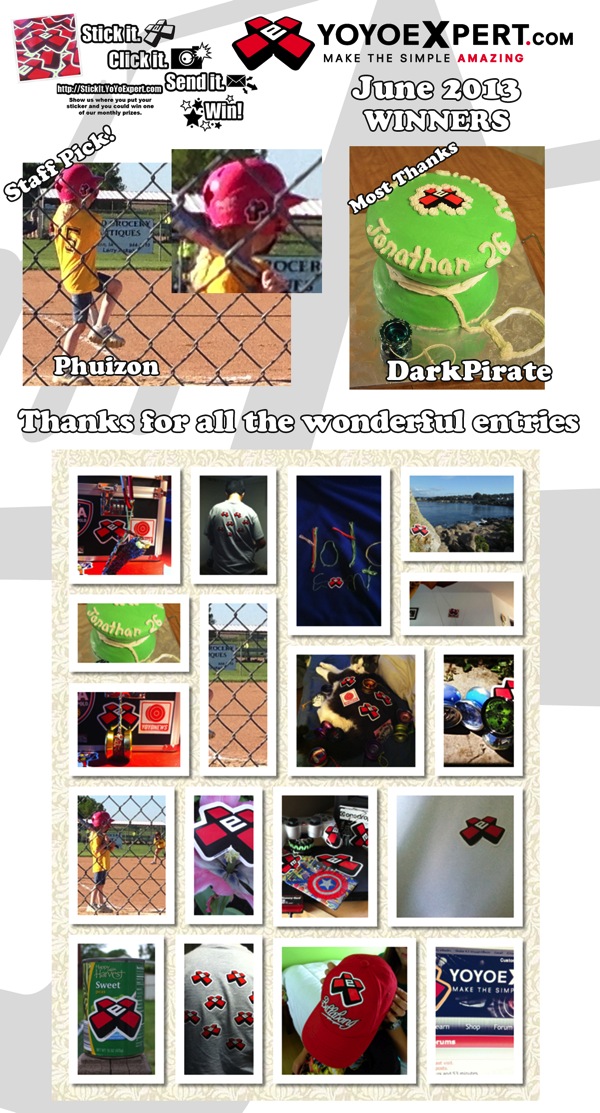 Congratulations to the winners from our monthly Stick It STICKER Contest on the YoYoExpert forums!
Our team at YoYoExpert always looks forward to choosing winners!
The two winners are DarkPirate as most 'Thanked', and then Phuizon as our 'staff favorite'.
We are messaging you each with $25 Gift Certificates to YoYoExpert!
See all the entries here:
http://yoyoexpert.com/forums/index.php/topic,61439.0.html
Don't forget you can submit an entry to win every month!
http://stickit.yoyoexpert.com/