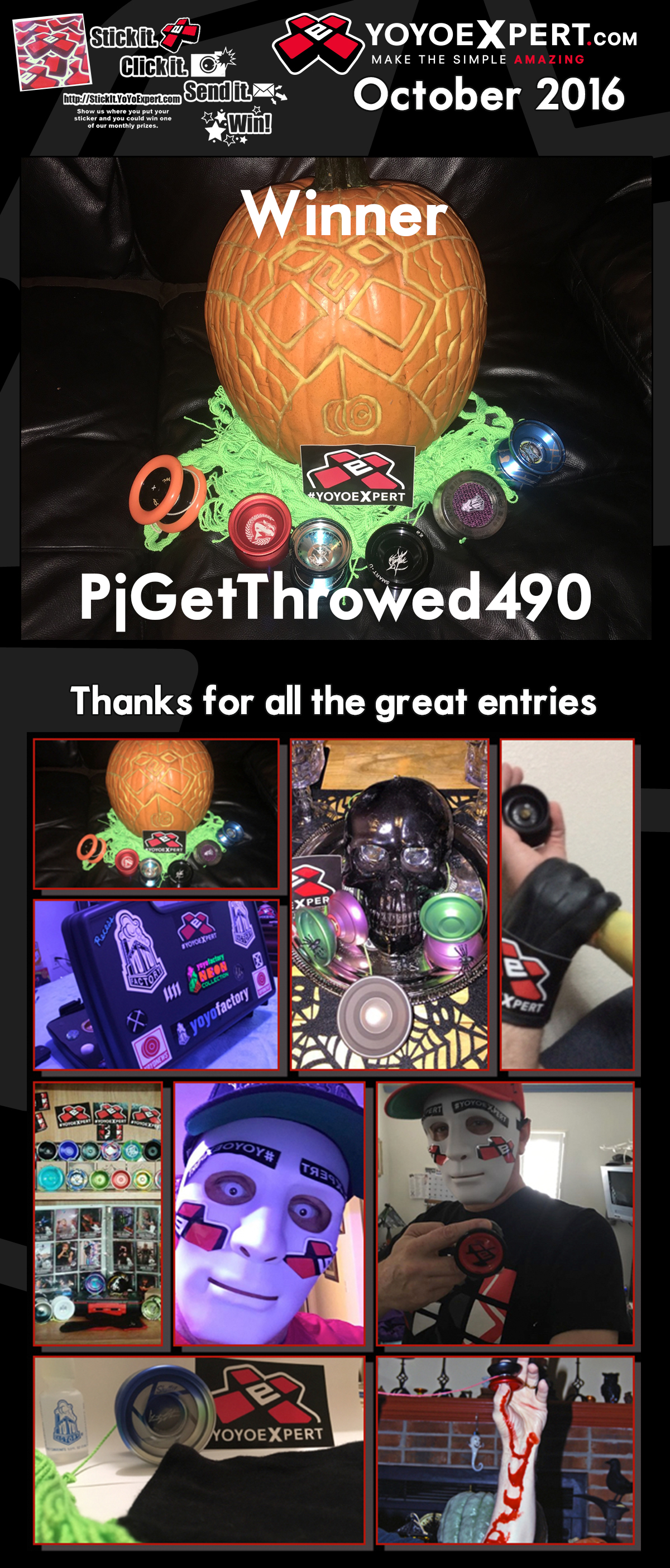 Sorry for the delay…
The Stick It Click It winner has finally been chosen for October!!!
The YoYoExpert staff's pick for October was PjGetThrowed490! Cool carving Pj!
http://yoyoexpert.com/forums/index.php/topic,93935.msg1029402.html#msg1029402
We are contacting you with your gift certificate code via Private Message on the forum.
We will announce the winners of the November Stick It winner next week so keep an eye out for the results!
Congratulations and thanks to all who submitted a picture. Keep sharing pictures in the next month thread for your chance to win! #yoyoexpertstickit #yoyoexpert