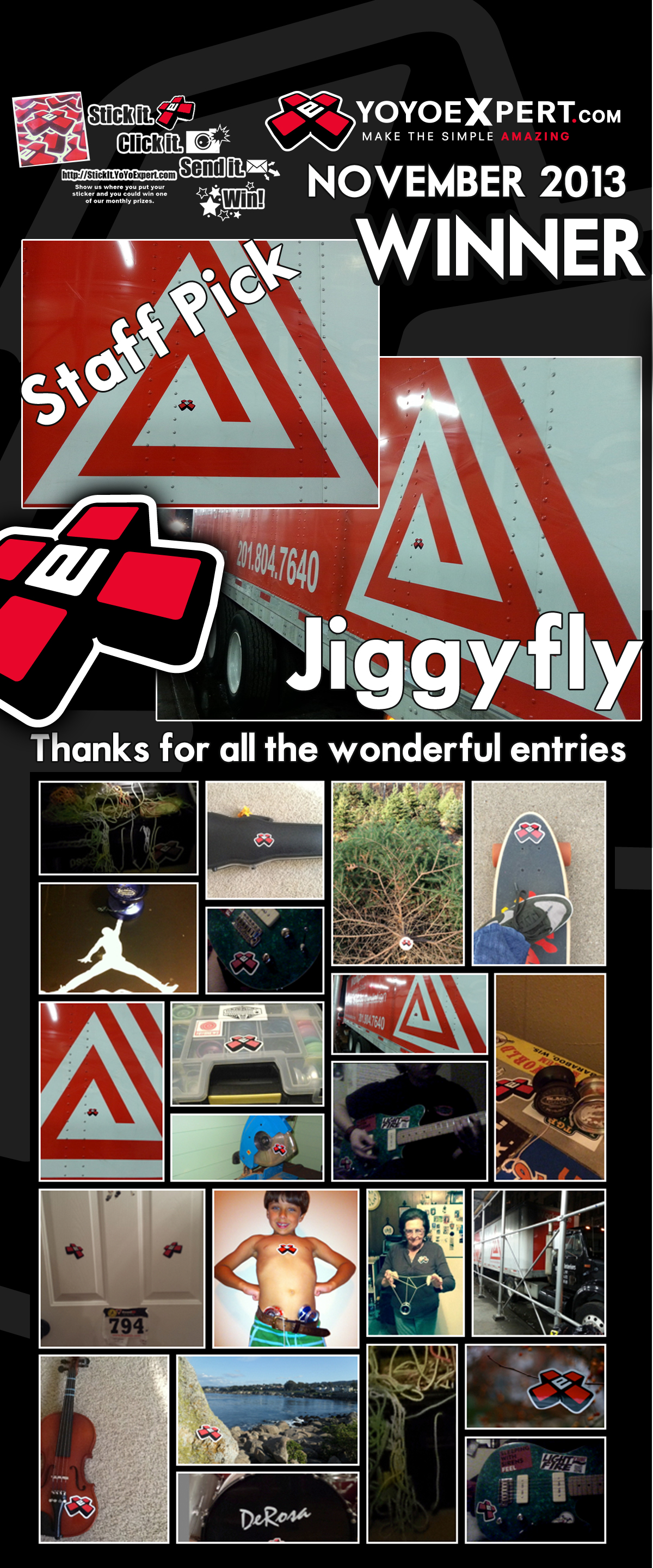 Hey everyone! It's that time again!
The winner for the Stick It Contest has been chosen for November!!!
The YoYoExpert staff's pick for November was jiggyfly for his "Tractor Trailer Tag"!
http://yoyoexpert.com/forums/index.php/topic,68420.msg751443.html#msg751443
We are contacting you with your gift certificate codes via Private Message.
Congratulations and thanks to all who submitted a picture. Keep sharing pictures in the next month thread for your chance to win!