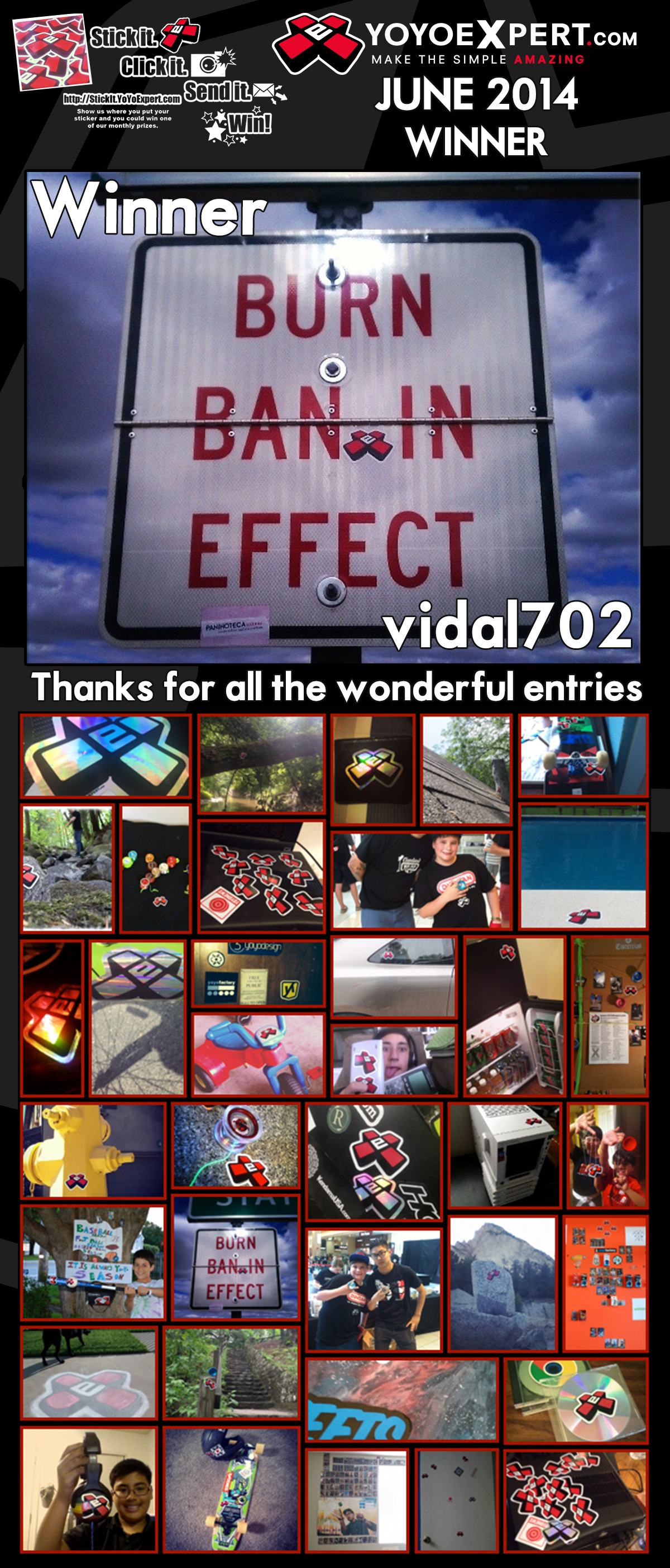 Hello Yo-Yo Experts!
The Stick-It winner has been chosen for June!!!
The YoYoExpert staff's pick for June was vidal702 for his "YYE Burn Ban" picture! It's a cool picture.
http://instagram.com/p/n9GtLIhPq6/
We are contacting you with your gift certificate code via Instagram Direct Message.
Congratulations and thanks to all who submitted a picture. Keep a look out for our shiny new prismatic stickers and keep sharing pictures in the next month thread for your chance to win!