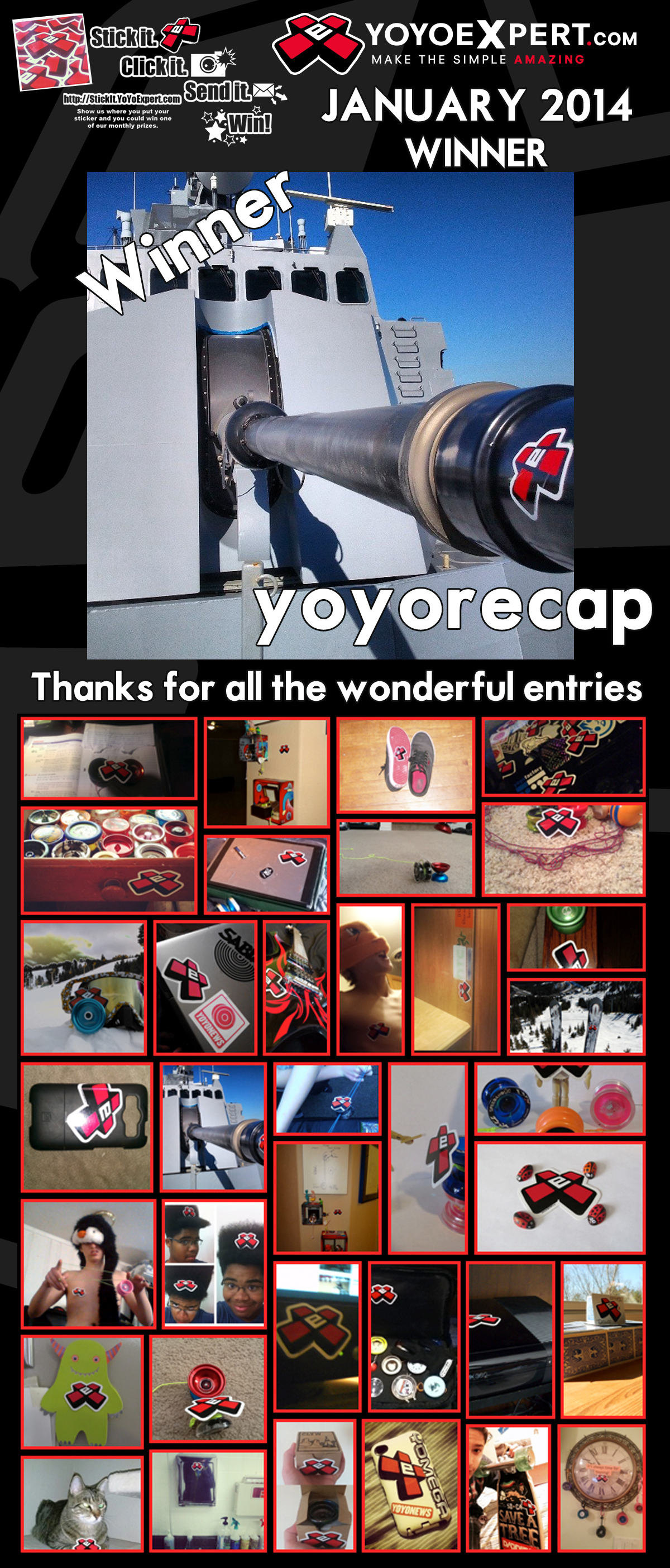 Hey everyone! It's time for another fun year of sticker action as we are making our way through 2014.
There were a lot of great entries this month. It was quite hard to decide but a winner has been chosen for January!!!
The YoYoExpert staff's pick for January was yoyorecap for his "Furious FMC" picture!
http://instagram.com/p/juPIPLN21W/

We are contacting you with your gift certificate codes via Private Message.
Congratulations and thanks to all who submitted a picture. Keep sharing these great pictures in the next month thread for your chance to win!