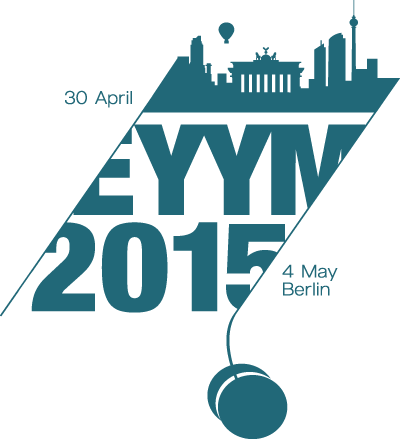 The European Yo-Yo Meeting has been a very unique meeting of yo-yo players and is a core event of the european yo-yo community.
The main goal of the EYYM is to bring yo-yo players together without the pressure of a contest. Come and join this event, learn new tricks, meet old and new friends and just have the best yo-yo time.
The European Yo-Yo Meeting 2015 will take place from April 30th to May 04th in Berlin, Germany!