WOW did we get A LOT of entries for our 2013 Halloween Costume Contest!
It was super difficult judging – but our staff all voted amongst themselves on their favorites. We had close to 80 entries all together!
There were a lot of tie breakers for the runners up and instead of just three we decided to name FIVE Runner Ups all getting $25 Gift Certificates to YoYoExpert!
Now for the winners: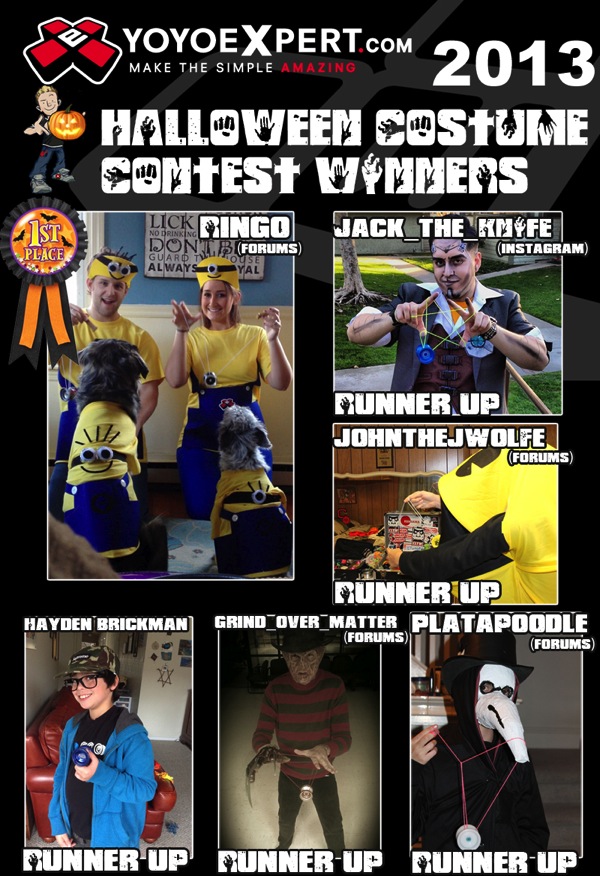 See all the entries via the forum or on Instagram via the tag #TrickORYoYo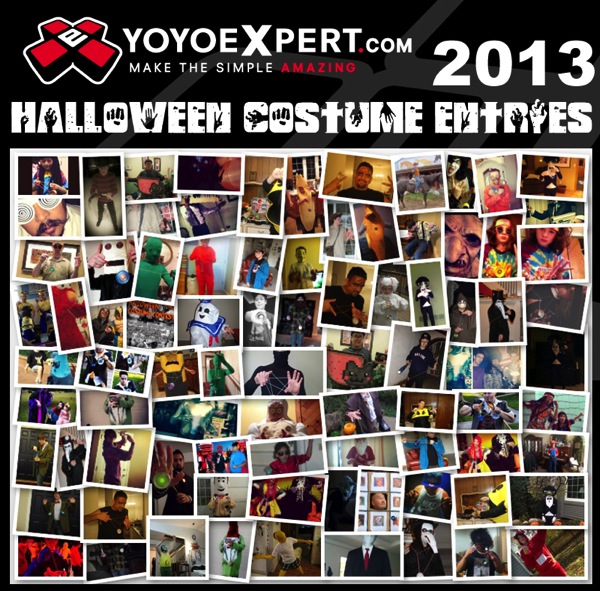 Congrats to all the winners! We will be in touch!
And a BIG THANK YOU to ALL THE AMAZING ENTRIES. There were too many good entries!