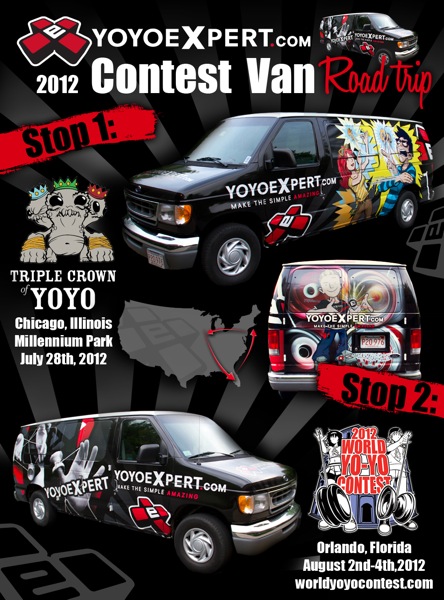 YoYoExpert is hitting the road for the Triple Crown of YoYo and the 2012 World Yo-Yo Contest in our brand new CONTEST VAN!
Triple Crown of Yo-Yo takes place on Saturday July 28th in Millennium Park Chicago!
The World Yo-Yo Contest takes place August 2nd – 4th in Orlando, Florida at the Rosen Plaza Hotel!
From Massachusetts to Chicago and then down to Orlando! Can't wait to see everyone there!
We are bringing a variety of yo-yos and yo-yo accessories from different brands to both events and will have booths for both!
More updates coming soon – make sure to follow us on Twitter and Facebook too!
#yoyonews