At this years 2012 Bay Area Classic Yo-Yo Contest in San Francisco, California YoYoExpert ran a "Best Trick" Contest. In total we are giving away $500 in Cash and $300 in Gift Certificates!
This is the first of five videos showcasing each 'trick category'. Suicides, Whips, and Grinds.
Remaining videos to come soon with announcement of winners following video release!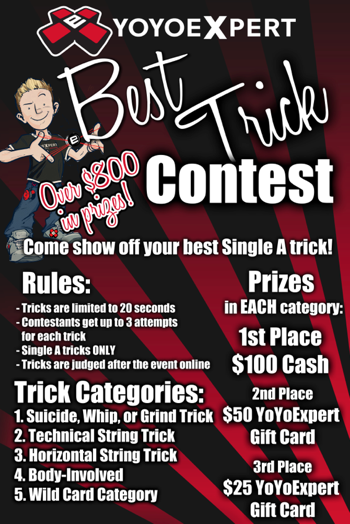 #yoyonews