A long time ago, in a galaxy far, far away…
---
You might be a Star Wars Fan if:
– Before reaching for something you try pulling it toward you with the force.
– Whenever you get in trouble, you mutter "I have a bad feeling about this."
– You can't resist to hum whenever you turn on a flashlight
– Whenever someone asks how fast your car is you immediately reply "fast enough for you old man."
– You carry a special edition Star Wars yo-yo with you at all times.
WAIT…You don't have a collectable, special edition Star Wars yo-yo? Well you're in luck!
---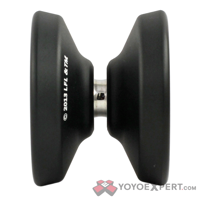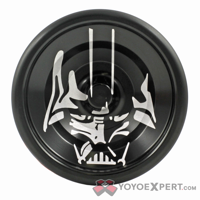 Yomega just unleashed some all new Star Wars Edition Glides that look absolutely amazing! These special edition, competition level yo-yos are perfect for any Star Wars fan. The Glide come with a grind finish, a Dif-e-yo Konkave Bearing, and each color has a different custom Star Wars design. So whether you crossed over to the dark side of the force with Darth Vader and the Storm Troopers or you rep the Rebel Alliance there is a yo-yo for you!
So pick up one of the new Star Wars Edition Yomega Glides – The one Star Wars collectable you won't feel bad about taking out of the box!