We know its important to look good while throwing your yo-yo around so we made sure to get in some amazing yo-yo clothing choices!
First up we introduce the amazing "Twenty-Seven" Japanese based clothing company – with some of the most unique designs out there!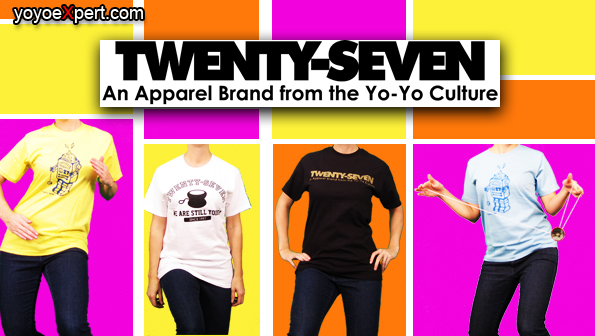 We absolutely love the Robot yo-yoing and the yo-yo icon t-shirts!
THEN we further stocked up on some excellent new choices from YoYoJam and YoYoFactory shirts!
Our personal favorite is the re-make of the ever popular THROW T-Shirt!
This one of a kind shirt showcases the THROW 'tag' designed by '40 Watt Halo' as a special symbol to represent the culture of yo-yoing. A real favorite of André Boulay here!