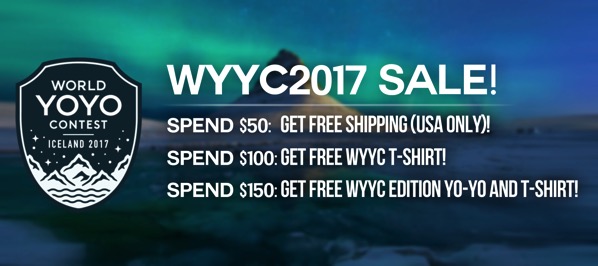 ---
T-SHIRT:
The 2017 World Yo-Yo Contest is taking place in Reykjavik, Iceland and this commemorative t-shirt is the perfect way to show your support!
---
PLUS YO-YO:
The PLUS is YoYoFactory's latest beginner level yo-yo designed to bring the art of yo-yo to the masses!
It has a beautifully sleek and simple entry level design featuring a transaxle and starburst response for a low maintenance and easy to use experience. It plays smooth and stable, is easily tug responsive, and has a clean look any new player will appreciate!