CORRUPTION: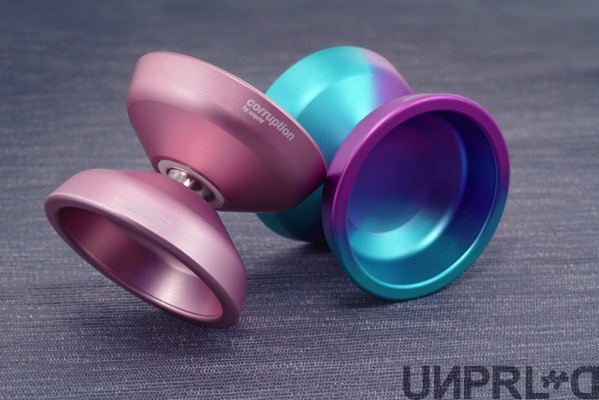 The main objective for Unparalleled has always been to provide the best throws for their players. With previous yo-yos like the Flash and Ignition they have succeeded, but the higher price point made these yo-yos unavailable to a great portion of customers. With that in mind, they decided to make an affordable competition ready yo-yo – The Corruption!
Unparalleled teamed up with FPM to bring their latest idea to life. FPM is a precision manufacturing company that wanted to create a yo-yo to really break into the market of budget metals. They worked together to remaster an Unparalleled concept yo-yo that never made it to production and it came out better than either of them could have hoped!
The Corruption is geared for pure performance. It is a no nonsense design with zero extra frills and beautiful clean lines. It has a simple engraving, a super soft grind finish, and all the performance that you expect from Unparalleled.
Releasing Saturday 1/5 @ 8PM EST!
---
ABDUCTION: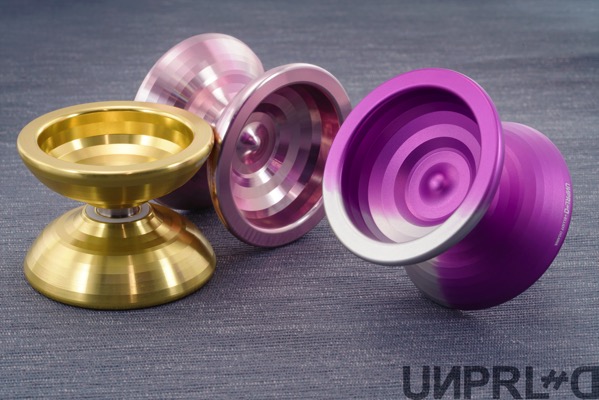 Elliot Ogawa signature Yo-Yo! The Abduction is designed to tackle tricks that require high precision and focus, everything Elliot wanted in a signature model. He loved the shape of the Ignition, but wanted a yo-yo that had less of that 'rock at the end of the string' feeling that the ignition had.
They went back to the drawing board with the ignition shape as the base. They increased the diameter by 2mm, and changed the material to 7075 Aluminium instead of 6061+SS. They beefed up the rims and distributed more weight towards the inner rim area for a lighter and more maneuverable feel in play.
Elliot focuses on 1A play, but he is an experienced 3A player as well. Because of this, the Abduction was thoroughly tested for high precision tricks that can handle a lot of stress and for extreme stability as well!
Releasing Saturday 1/5 @ 8PM EST!