Majesty is an extremely precision designed freestyle competition yo-yo that is DEAD smooth as can be expected from the amazing quality that General-Yo brings to the table.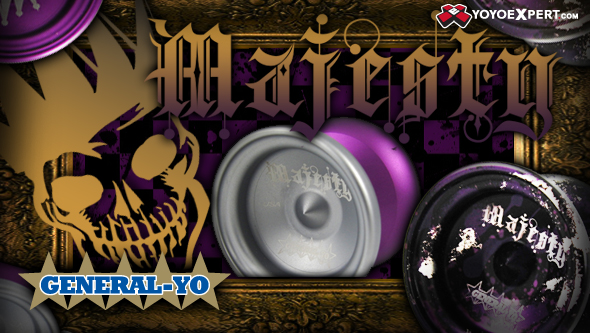 The shape is larger, wider, and perfect for pulling off fast technical movements. On stage this is your new best friend.
Countdown to release is available here. Note – these are again one of the more limited releases we have ever had here at YoYoExpert. The BadAss we only have a couple of and it will really be a matter of luck as to who is able to grab one!
#yoyodrop